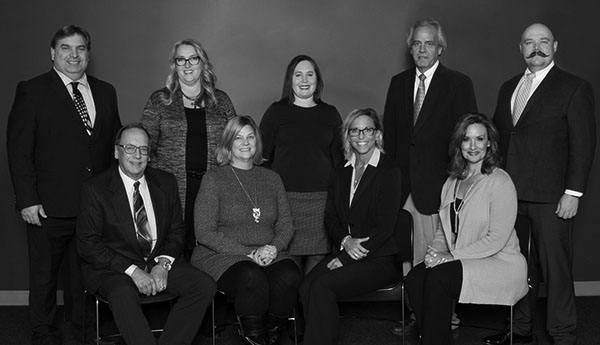 Teachers started the school year without a contract for the second time in three years. "I think that I was surprised and disappointed [about starting the school year without a contract] because I didn't think that it would be a contentious year for us. I thought that we were on the same page. Turns out we weren't." said Emily Schneider, a union member and teacher at North High School.
On January 3, 2019 The Fargo School Board and the Fargo Education Association (FEA) met to negotiate and create contracts for the coming two years. These meetings should be bi-annual; however, the school board and the education association often clash on various topics, and a compromise can't be reached. The meetings then go to impasse, and the contracts can only be renewed for a year rather than two. For the past four years, these meetings have been annual. It's looking like the Union and the School Board will have to meet again next year too, because the negotiators are not reaching a compromise. On August 26, 2019, the Fargo School Board declared an impasse. However, the FEA is still hoping to meet and negotiate. "We hope that they [the school board] will come back and communicate with us. To understand what the teachers are saying and for us to feel their needs as well as the district's," said Jennifer Mastrud, FEA's Vice President. David Marquardt, FEA's President added, "We're still hoping that there will be a two-year contract."
The FEA and Fargo School Board are clashing on various topics. "Planning time is really critical for our teachers so we really want to make sure that's there. We also believe that our leave system is important. That we don't penalize a teacher or staff member if they were to get hurt by a student so they wouldn't have to use their leave system. They would be covered by the district," Mastrud said. However, the school board is not agreeing with these measures. Teacher pay is another area where the school board and FEA don't see eye to eye. Governor Doug Burgum set aside a 2% increase in state aid to schools with the intention of it being used to increase teacher pay. Burgum said, "Teachers are the among the most important and hardest working people in our state. They work every day with our most important resource which is our children . . . So it is very important we keep investing in our teachers." Due to this extra money set aside, the FEA started negotiations with a request of a 3% increase the first year and 2% the second year. The board refused to budge from their proposed 1.1% increase the first year and 1.5% increase the second. The FEA then came up with a counter proposal of a 2.5% increase the first year and 2% the second year. Again, the school board refused. Marquardt and Mastrud were beginning to show signs of frustration towards the school board. Marquardt said, "We're not agreeing on the negotiation process of willing to talk to each other and meet. Right now they called for an impasse… instead we still believe that we should be negotiating. We still have things to discuss and topics to talk about."
The school board and FEA have been able to agree on some topics, including adding safety to the contract, making editorial changes by writing the contract in MLA format, and removing from the negotiations practice that they have to meet my January 15.
However, these small agreements don't change the tension between the school board and FEA. On September 10, 2019 Marquardt declared in an email to union members that they will be taking the school board to court on October 3, 2019 at 1:30pm because the "FEA believes that the School Board violated North Dakota Century Code and [their] contract by declaring impasse." This court case is to request that the school board continue to negotiate with the FEA because they believe that it is extremely important that the "two parties come to a mutually beneficial agreement that will recruit and retain quality educators into [the] district … they deserve a fair contract, dedicated to making Fargo Public Schools the very best [it] can be," Marauardt wrote in the email.
This court case may have been partially prompted by the results of the meetings in 2017. Again, Marquardt showed signs of frustration with the school board when he said, "[Two years ago] we were in the same situation we are in now. But that year the school board just imposed a contract. Enforced it in how they wanted it. Collaboration has been going back and forth depending on the year." This court case is also an attempt for FEA to accomplish their goal which Mastrud said, "is always going to be student minded first. We want to make sure that we can have highly qualified staff by building contracts so that teachers want to come to our district and want to stay in our district."
As of now, the results of the court case and the meeting between the school board and FEA remain unknown.
*This article lacks information from the school board, as board president Robin Nelson and lead negotiator John Rodenbiker did not initially respond to interview requests. After second attempts, Nelson responded that they "have been advised by legal counsel to decline to comment on the topic of negotiations since it is now a legal matter."