Tell Me Another Story: A Nostalgic Selection of Poetry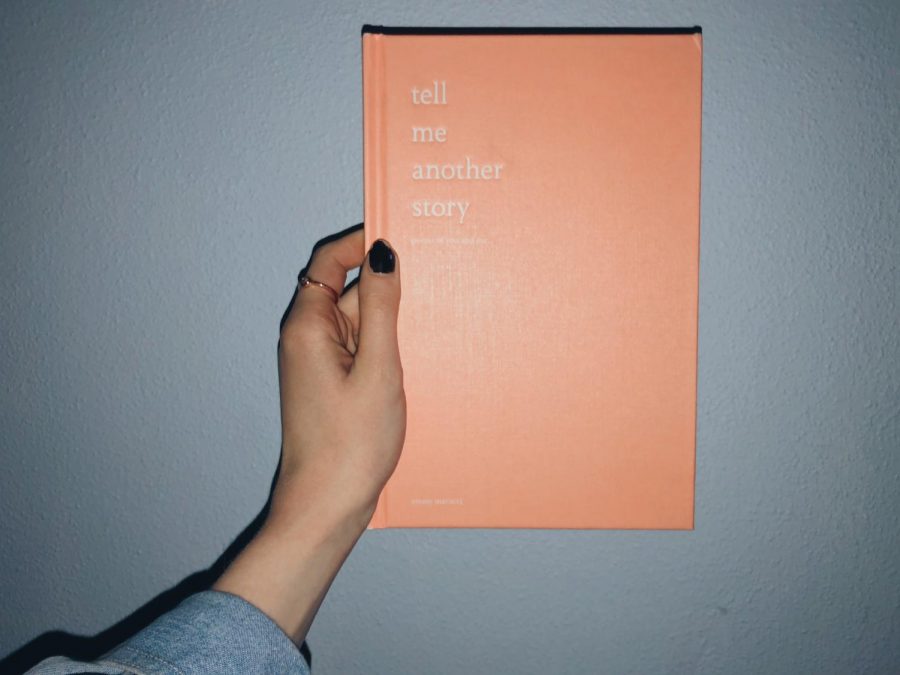 I was given this book, "Tell Me Another Story", by a close friend a few weeks ago, who told me that it was one of the most beautiful books she's ever read. I jumped right in, taking note of its simple light pink cover and the small-written subtitle, poems of you and me. The book itself is sturdy, well-designed, and very visually pleasing.
In this volume of poetry, Emmy Marucci touches on the comfort of nostalgia, grief, and familial love. The title itself describes the childlike inquisitive nature of Marucci, always curious to know more about not only her loved ones but also strangers. In the preface, Emmy writes, "The title of this book reminds me of what a child might ask his mother at bedtime, to avoid having to go to sleep. It reminds me of how you feel when someone you love is dying – the wanting to know more. The wanting them to stay and tell you everything, again and again. The wanting to remember all the stories you fear you might forget."
The book is divided into two parts. Part 1 : Me, is made up of the author's personal stories. She writes about the naivety of youth, the unawareness that it'll never come back, as well as grief. Facing the loss of her grandfather who she was very close to, Marucci puts her pain into words that many people can relate to. She creates this sense of universal understanding in describing her own personal experience. With careful words she paints the picture of holding onto her grandfather' hands for the last time, cleaning his closet, listening to his favorite songs, and saying goodbye again and again as she's reminded of him with little instances of the world.
She also writes about the life of the writer, and how she feels she has to always wait for "the ones with the stories worth telling" to come to her. I appreciate this, as it's so often understood that authors must find inspiration in personal experience for it to be genuine. Marucci, while using her own circle of life, also intentionally reaches out to find inspiration from strangers who have stories of their own but no words to say.
Part 2 : You, details the outside world. The author becomes more of a storyteller, in contrast with part 1's journal keeper. She details the lives of strangers with carefully chosen imagery. She tells the story of doctors, fishermen, artists, fathers, daughters, and women at racetracks holding tight onto hope. In doing this, she expands not only her own perspective, but also that of the readers. It contrasts the defaulted small-radius mindset of people in this busy world by telling stories that go by so fast if you're not careful to be curious and take note. It gives an awareness of the breathing, human world around us, and made me better realize that every single person I pass by has a story worth telling.
Another detail of the book is its color photographs sprinkled in between poems. As a strong believer in the connection between writing and photography, I appreciated this. It gave more life to the stories she told by giving them visual descriptions as well. Every picture was vivid and nostalgic, making it clear that Marucci was intentional in her choosing.
This book was wonderful, start to finish, and I would recommend it to anyone. It is effortless to read, sweet, and easy to relate to. Fair warning though, it might make you cry.
About the Contributor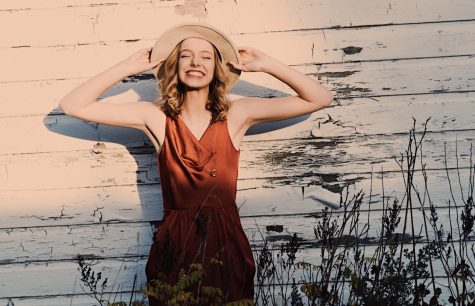 Sydney Jensen, Writer
I'm a senior at Fargo North and this is my first year in Journalism. I've really enjoyed the class and hope to continue writing in my future!