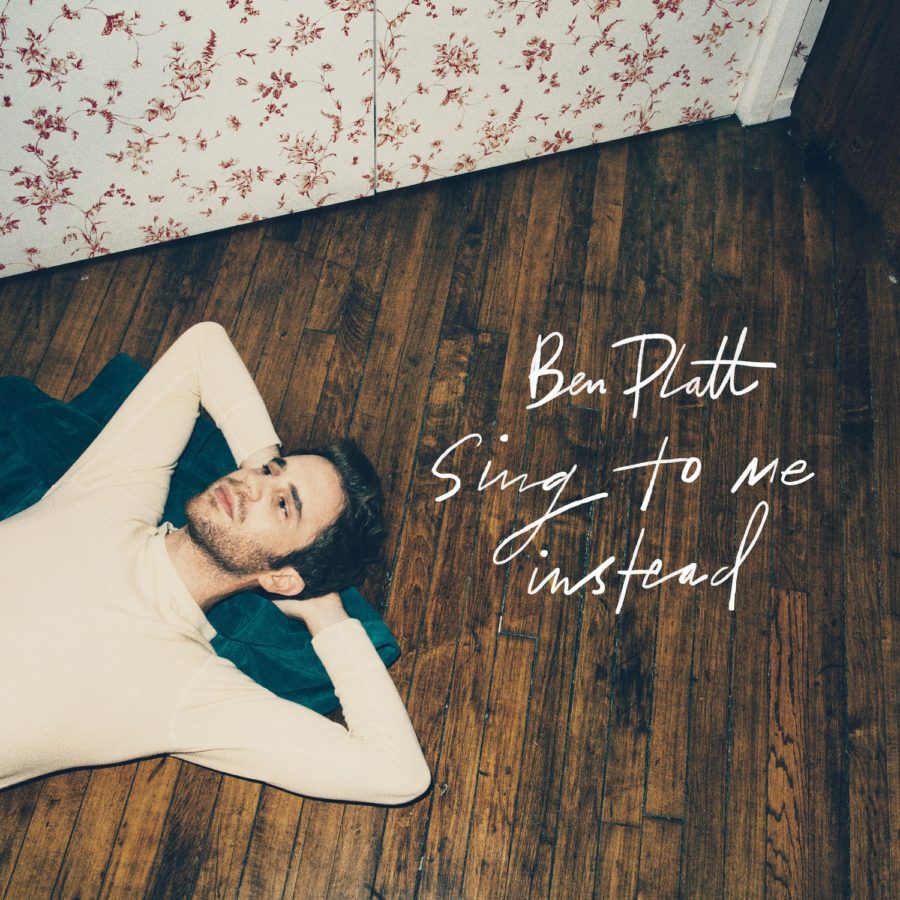 Ben Platt is most known for his role as nerdy Benji in the "Pitch Perfect" movies and starring as Evan Hansen in the musical "Dear Evan Hansen" on Broadway, but he has recently been coming out with his own music. At the end of April, he came out with a new single "Imagine," which is a very techno-pop song. It's a decent song, but what people really should be listening to and talking about, is his album "Sing to Me Instead," which came out a little over two years ago. Though it is not something new, it definitely did not get the media attention it deserved back in 2019. This album is full of songs that have timeless melodies anyone can enjoy listening and jamming out to.
Each song on this album tells a different story from Platt's life. Most of them are about relationships, but others are also about family members and just life in general. I love how many of these songs have contrasting tunes, but all of them have a wonderful message or story within the lyrics.
Currently, my favorite song is "Older," as I can relate to the lyrics that are about wanting to grow up so badly as a kid. It's a very beautiful acoustic ballad with even prettier lyrics. I love the chorus the most, as he sings, "When you are younger/You'll wish you're older/Then when you're older/You'll wish for time to turn around." It's overall just a great song about enjoying the present and not worrying about the future.
Other songs on this album are much more upbeat and have a retro vibe to them. "New," "RAIN," and "Share Your Address" are very contrasting lyrically, but are all great songs that will make you want to scream/sing out the lyrics. It's so cool how the songs were released just two years ago, but the music has a very similar feeling to 80s-type songs, as well as more recent pop songs.
One song that really shows off Ben Platt's singing abilities is "Honest Man." It's another piano ballad, except this song shows his huge range. If you are not a singer like me, you will definitely not be able to sing along, but rather just sit and be in awe of his beautiful voice. If you can imagine a rollercoaster in your head that shoots straight up, then drops down, and goes straight back up, that is exactly how Ben Platt's voice moves throughout this song. He is an insanely talented singer.
There truly is no bad song on this album. As you go through each song, you see how unique they all are, yet they have a common theme of relationships, which makes it all flow nicely together.
If you love this album as much as I do, I highly recommend watching the Netflix live show of Ben Platt in New York City titled, "Ben Platt Live from Radio City Music Hall." Not only does he give a great performance, but he also talks a little bit about himself and what each song is about in between sets.
Ben Platt's music is considered to be in the pop genre, but by no means is his music like what you hear annoyingly repeated on the radio stations. "Sing to Me Instead," is a great selection of music I'd recommend to anyone who enjoys both upbeat and sad ballad songs that tell a beautiful story.