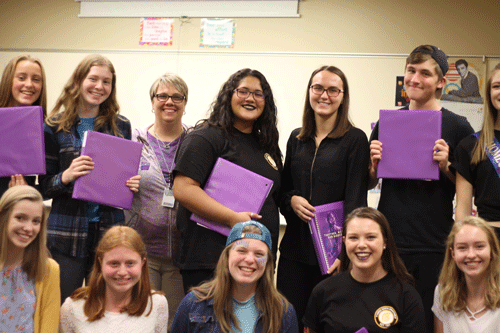 According to the American Cancer Institute, in 2018 approximately 1,750,000 new cancer diagnoses will be given. In addition to that, nearly 610,000 people will die of cancer, and that's in the United States alone. But there's one organization that's trying to change that: the American Cancer Society.
Founded in 1946, the American Cancer Society is the number 1 non-profit organization which provides funding for cancer research. The only organization that gives more funding than ACS is the American government. ACS's overall goal is to completely eradicate cancer within the next lifetime, a feat which may seem impossible at a glance.
Despite that, this organization has already made monumental progress toward a cure. The ACS has dozens of different fundraisers, the largest of which is an actual relay against cancer. Different groups, clubs, and organizations form teams, which then fundraise right up until the event itself. During the Relay? They walk.
According to the ACS, "Relay is a team fundraising event where team members take turns walking around a track or designated path. Each event is 6-24 hours in length and each team is asked to have a member on the track at all times to signify that cancer never sleeps.
Cancer patients don't stop because they're tired, and for one night, neither do we." Each team must have at least one member on the track at all times, while the other team members are free to participate in the many activities and enjoy the variety of entertainment that the Relay provides. This fundraiser has been hugely successful and is estimated to have raised close to $5 billion since it started in 1985, almost $2 billion of which has been raised since just 2005.
But the Relay For Life isn't just one big fundraiser, it's thousands of small ones. There are over 5,000 Relay events total taking place in over 20 countries, and one of them takes place right here at Fargo North High School.
This year marks the fifth ever NHS Relay event, which will take place from 6 p.m. to 6 a.m. on March 29-30, and is a huge accomplishment. This particular relay is completely student led and is also currently the only free-standing high school relay in the state of North Dakota. Last year, Davies hosted their first ever Relay, but it is uncertain as to whether they will be hosting again, so for now, Fargo North stands alone.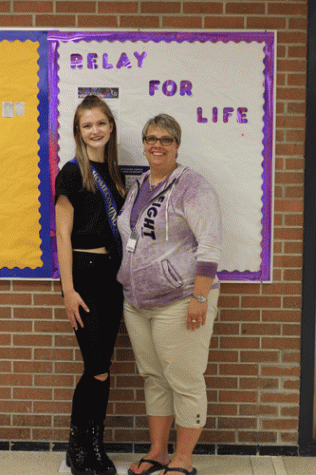 Tammy Osvold, the faculty member who organizes and supervises the Relay's student Event Leadership Team (ELT), is excited to announce that the Relay will be opening up more this year, as a celebration of its five year anniversary. "If, say, a team from Davies wants to join our Relay, they are going to be welcome to do that." Osvold said. She went on to say that students from other schools would have to follow the same requirements as North students, and that the only additional requirement put on outside teams is that their chaperones have to be Fargo Public Schools employees, which is a small price to pay in order to welcome so many more people into the Relay.
If you have any questions about the Relay For Life, please feel free to contact the Fargo North ELT, which is led by senior Event Lead Audrey Haugen. Follow RFL on Facebook: North High Relay For Life, Instagram @northhighrfl, Twitter @nhsrfl, and Snapchat @nhrfl85.