Slurp a good taste of Asian options in Fargo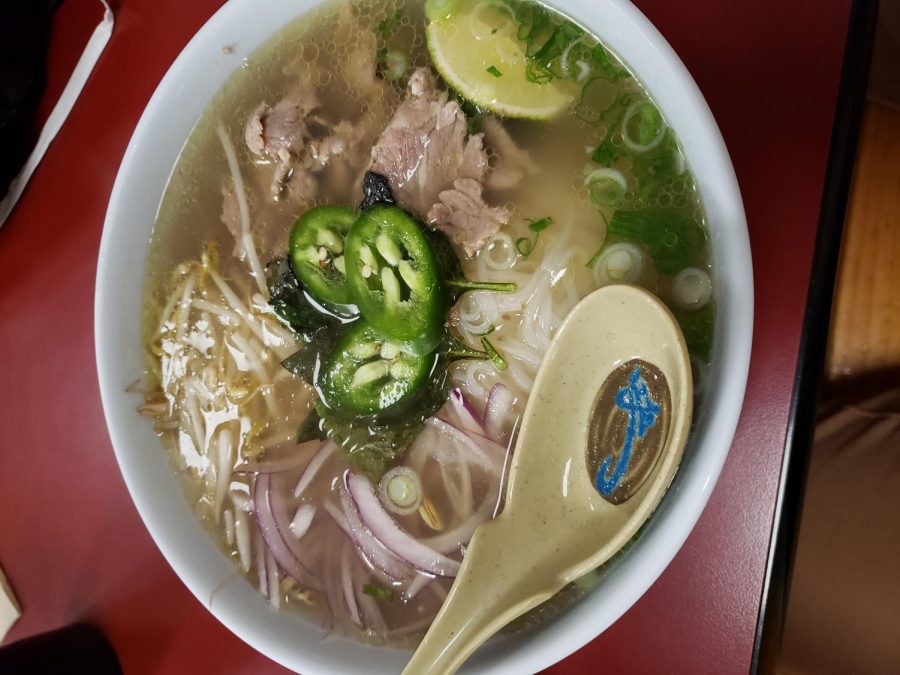 As the weather gets colder, many of us are looking for tasty, warm, quality food to help us cope with the coming snow North Dakota is so known for. One great option is Drunken Noodle and Slurp Ramen, which are co-located at 414 Broadway N Fargo, ND 58102. This means you don't have to travel far to enjoy this food.
As you enter the restaurant, you will see replicas of various ramen dishes. This makes it easier to decide what you would like to order. Upon entering the joint, at first glance, you are able to see many different types of seating options to best suit yourself, or whatever type of company you have. Whether it be a date, a family outing, or maybe a relaxing time with your friends after school. When I went to the place, it was a little busy, but there was still plenty of seating. The booths were covered in carvings and writing, giving the restaurant a splash of character. There are two places to look when making final decisions on your order, the chalkboard next to the order line and menus which are available at the front counter. In my experience, the cashier is helpful and patient in allowing you to take your time.
You have a fairly wide variety of food options to choose from, though it's a difficult decision for first time customers. The Drunken Noodle portion of the menu consists of food from good old Mac and Cheese to Asian dishes such as Pad Tai, while the Slurp Ramen section offers three varieties of ramen, three other noodle soups and four appetizers. As I stated before, these options are enough to give you variety while ensuring customers are not overwhelmed with the many choices.
I cordered the Steak Pad Tai, and overall I would say I was satisfied with the dish. It was served to me in a timely manner. The dish was very large, making it a good choice for anyone who is ready to eat a delicious, filling meal. I personally chose to add Siracha Sauce to spice up my order, but the dish tasted just fine without it. My experience with the waiters was a good one. The waiter was attentive in making sure I never had to search for him in order to get what I wanted.
Overall, I give Drunken Noodle a 4 out of 5 Spartan Heads. The service was great, the establishment was clean, and the food was satisfactory\; it fulfilled my need for noodles. A few things I feel the restaurant could improve on would be having more dessert options. To my knowledge there were only three options. I would also have enjoyed some ambient music of some kind. Other than these minor oversights, I recommend Drunken Noodle and Slurp Ramen to anyone looking to curve there Asian noodle cravings.