Leyla Arechigo, Writer
November 30, 2021 • No Comments
HyunA & DAWN are a South Korean duo under the label P Nation, owned by famous South Korean singer- PSY (Gangnam Style). The two debuted as a duo on September 9, 2021, with their EP 1+1=1 with the title track being "PING...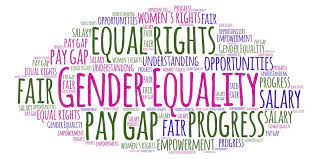 Raina Goss, Writer
May 28, 2021 • No Comments
There are usually two types of people: either you have privilege or you're scared to walk alone at night. This is usually segregated by gender. It's a little thing called male privilege. Now, you might...
Fargo North High School

Senior Athlete

Megan Middaugh

of The Year

Oct 20 / Girls Golf

Fargo North High School

2

Feb 29 / Girls Hockey

Fargo North High School

36

Feb 29 / Girls Basketball

Fargo North High School

4

Feb 28 / Girls Hockey

Fargo North High School

1

Feb 27 / Girls Hockey

Fargo North High School

48

Feb 27 / Girls Basketball

Fargo North High School

31

Feb 25 / Girls Basketball

Fargo North High School

4

Feb 18 / Girls Hockey

Fargo North High School

7

Feb 15 / Girls Hockey

Fargo North High School

3

Feb 14 / Girls Hockey

Fargo North High School

0

Feb 11 / Girls Hockey

Fargo North High School

61

Feb 7 / Basketball

Fargo North High School

8

Feb 7 / Boys Hockey

Fargo North High School

4

Feb 7 / Girls Hockey