IK- Top 5 Albums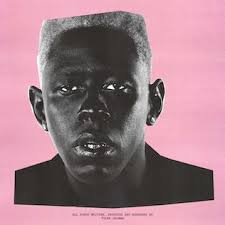 As far as music goes, 2019 might have been the driest year in the last two decades. Very few big name artists released albums and the vast majority of the ones that did flopped hard. That said, there were some artists who delivered extraordinary music this year and I'll be commending those few artists by giving my personal view on the top five albums of 2019. Reminder: this is my personal opinion so don't get heated by the fact that Billie Eilish or Lil Nas X aren't on this list, believe it or not i'm not an edgy E-girl or lean-drinking cowboy.
5. "Nothing Great About Britain"- Slowthai
"Nothing Great About Britain" is 24 year-old English rapper Slowthai's debut album and is causing waves in the music industry for its unique sound and strong anti-government ideals. Slowthai is known for his grimey sound and his strong English accent, which he mixes with heavy and abrasive instrumentals and zany lyrics\; listening to NGAB is an experience you can't find anywhere else and for that he deserves the fifth spot on this list.
4. "Cuz I Love You" (Deluxe)- Lizzo
"Cuz I Love You" is an album I take no pride in listening to, but it houses some of the highest quality music released this year. Minneapolis-based Lizzo's exceptional vocal range and power behind her words shouldn't be ignored anymore. Lizzo's uplifting and hype musical style in songs like "Truth Hurts" and "Tempo" manages to make me feel like the baddest chick in existence, and I'm far from it. She's peaking very late in her career and serves as an inspiration for many demographics, which has had a huge impact on her fame. "Cuz I Love You" is a splendid feel good album and a breath of fresh air for modern day pop.
3. "The Lost Boy"- YBN Cordae
Easily the most slept on album on this list, "The Lost Boy" by freshman YBN Cordae is an incredible album. Jazzy when it wants to be and hard when it needs to be, "The Lost Boy" cements Cordae's spot in modern rap and is the artist I'm most excited to see in the future. Songs like "Bad Idea" and "RNP" proves his musical ability as he bridges the generational gap between old rap and new rap throughout the album. The Lost Boy's progressive ideas and perfect delivery earns the third spot on this list
2. "Ginger"- BROCKHAMPTON
"Ginger" is a wonderful album by the 13 member boy band BROCKHAMPTON and has already been reviewed by me in the October edition of "The Scroll." "Ginger" is the redemption album following the flop of their last album, and it easily makes up for it. I'm not going to say much about it, because I've already reviewed it, but it's charismatic sound and feeling earn it the second spot on this list.
"IGOR"- Tyler, the Creator
Probably unsurprisingly, the extraordinarily polarizing musician Tyler, the Creator's magnum opus, IGOR, earns itself the number one spot in the year of 2019. Tyler attempts his first shot at an album that isn't exclusively dirty rap and focuses more on jazz, r&b, and creates a new unique sound, and wow is it incredible. Tyler, the Creator is a character who continues to improve his music year in and year out, and since he's been in the business for a decade, his artistic ability is only matched by the greatests of all time. The shift from the Californian menace and leader of the rebellious group Odd Future to one of the most well respected artists of our generation is beautiful. "IGOR" is uncontested by a vast margin for album of the year and the stunning sound of it will live on for years.
About the Writer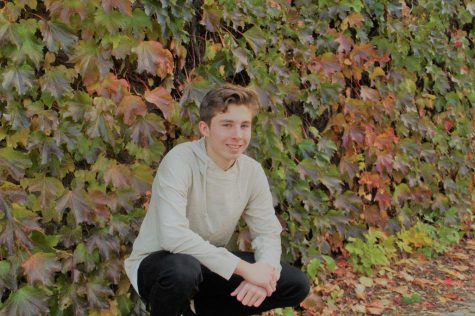 Isiah Kesler, Co-Sports Editor
Isiah Kesler is a Senior at Fargo North High School. He is Co-Sports Editor along with Megan Middaugh. He is in JCL, Knowledge Bowl, STUCO, and Football....