Carson Critchley Breaks all time Three Point Record
Carson Critchley is a senior at Fargo North High School and one of the starting players for our basketball team. C. Critchley has been playing at North since his freshman year of high school, when he moved to Fargo from Minneapolis.
 Prior to his senior season, C. Critchley  tore his ACL during a scrimmage match, but is still playing despite the injury. "It really slowed me down and makes it a lot harder to move around on the court but I know I can still play thanks to the workouts I did to prepare for the season," says C. Critc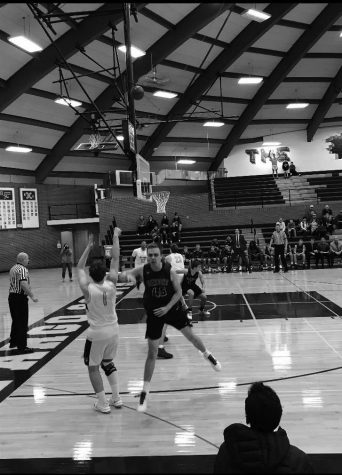 hley. 
"It has definitely limited him in what he can do, right now he has to just be a shooter and his teammates have to pick up the slack. The two main things in basketball are cutting and pivoting and without an ACL those two things are hard making basketball difficult," said head coach and Carson's father, Ted Critchley. 
This season has been a big season for C. Critchley, as he has broken the all-time three-point-shooting record at Fargo North. He broke the record that was set in 1992 by Trevor Peterson. The record was originally 129 and C. Critchley broke this by hitting 130 three-pointers during the game against Davies on Dec 13, 2019. Of course C. Crithcley has scored more points beyond the 130 since that game, and the new record will not be set in stone until after this season is over. In addition to the all time three-point-shooting record, C. Critchley also holds the record for the most three point shots in a season for Fargo North. "It was an amazing feeling, it was a goal of mine this year and I was able to achieve this goal due to my teammates having trust in me by getting me the ball when I'm in an area to score," says C. Critchley. 
"I think anytime a player breaks a record it's a big deal and we consider it a part of the success in our season, not just for the individual but the team as well. The fact that it was a record that stood for over 25 years makes it a nice accomplishment and it is nice to have that success this season," says T. Critchley.
Critchley is coached by his dad, Ted Critchley, which makes for an interesting coach player relationship. "It's been really fun. I'm glad I get to play for him like my brother got to. It's just a really cool thing to also be able to do it," said C. Critchley.
About the Writer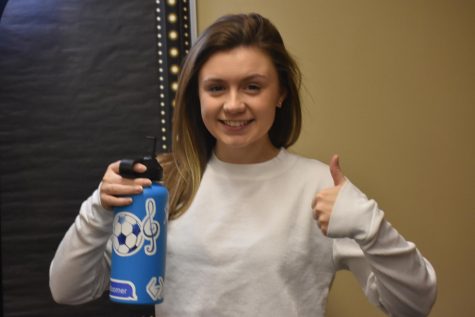 Megan Middaugh, Co-Sports Editor
Megan Middaugh is a Junior and a co-sports editor for the Spartan Scroll. This is Megan's second year working for the scroll. She enjoys meeting new people...