Get outside whenever you can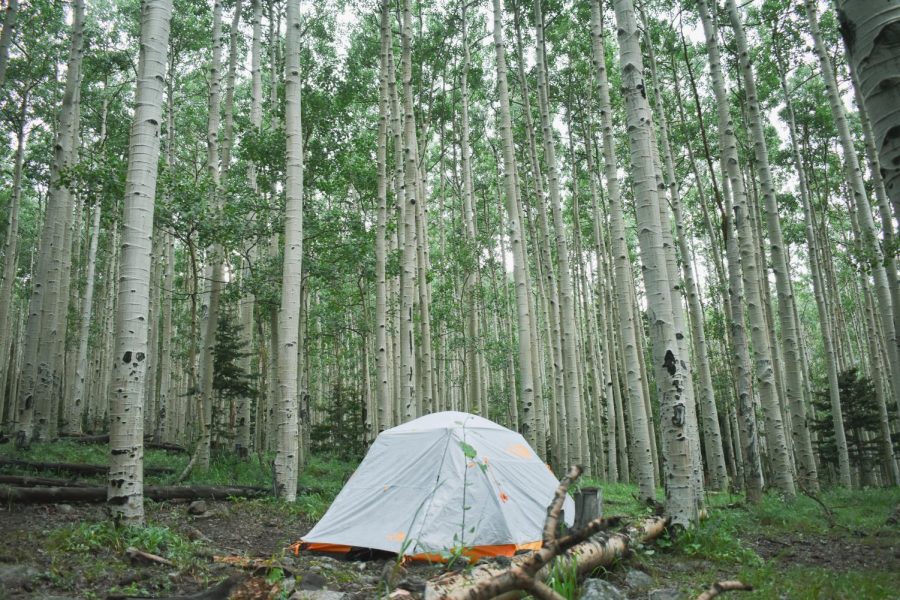 Apr. 22, 2020 marked the half-century tradition of Earth Day in the United States and all over the world. This day was set aside to honor and protect the only planet within a reasonable distance that can adequately support life. Over the course of 50 years, people have done different things in order to promote sustainability, take on conservation projects, and make the most of their time in the outdoors. If you missed the opportunity to get outside and make our planet a better place, then do not fear, because you can implement many Earth Day celebrations and traditions any day of the year.
Whenever you are outside try and make the most of it. One way to make the planet a better place is to pick up garbage whenever you see it, even if it is not yours. When you're strolling through the park on a calm Sunday afternoon be on the lookout for litter that you will be sure to see on your walk. Pick it up and place it in a receptacle, they are all over parks in Fargo. Not only will you be making your community a safer and cleaner place, but you will also earn yourself some "high self-esteem" points that can be spent immediately. Furthermore, recycling is an easy way to reduce the amount of garbage in our landfills. It is really simple and there shouldn't be an excuse not to do it. Things like cardboard boxes, plastic bottles, and newspapers can all be placed in Fargo's new all-in-one recycling bins in many drop off locations throughout the city.
If you're looking for more of a challenge, try biking or walking to all your destinations for a week. It might seem daunting at first, but you'll soon learn to enjoy it, especially while saving money on gas. For example, last summer I only filled up my car four times. I rode my bike to work, stores, friend's houses, and many other places. Once you get in the habit of biking or walking, it is very good for relieving stress and gaining energy that can propel you through the rest of the day.
Cutting down on the use of fossil fuel is incredibly important to combat global climate change. Once fossil fuels from your car, like carbon dioxide are in the air, they trap heat in the atmosphere making the planet warmer. The greenhouse effect is actually much more complicated, and I insist you watch some Youtube videos to get a better perspective. But, driving less does have a positive impact on the world we all live on.
If you're looking for easy ways to just get outside, then look no further. Slacklining is a great way to have fun with your friends. Slacklining is when you connect a thick tow rope between two trees and try to walk back and forth. It is a challenging activity that tests your balance and focus, and is not as easy as it may look. You could also set up a hammock at the park and relax. They are easy to find on Amazon or Target, and bring a book or homework if you want to be productive. Another way to get outside is to go running, biking, or walking down one of the many paths and trails that line the river in Fargo and Moorhead. They are easy to find with a quick Google search. One of my favorites is the Red River Trail that starts near Lindenwood Park and goes all the way to Oak Grove. It is a five mile walk, so you could easily spend half a day walking it.
If you are more of an adventurous type, there are many great nature trails and state parks just outside of Fargo. Buffalo State Park and Maplewood State Park are nearby and are still open with recommended social distancing guidelines. They are no more than an hour away and provide day long experiences that will help you appreciate nature more. For longer, more challenging hikes, the North Country Trail runs right through North Dakota just south of Kindred. The trail runs from western North Dakota all the way to Vermont. Of course you don't need to hike the thousands of miles this trail entails, but a few miles will show just how beautiful North Dakota can be.
Taking time out of your day to go outside, pick up garbage, and appreciate the nature that surrounds us will help relieve stress, especially in times like these. So grab a friend, hit some trails, and do some good for our planet, even if it isn't Earth Day.
About the Contributor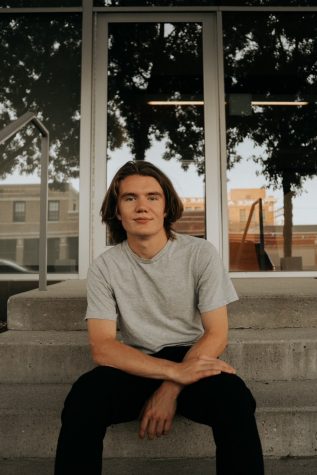 Tate Schloesser, Co-Editor-in-chief
Tate Schloesser is a senior at Fargo North. He is Co-Editor along with Elly Kenninger. Other activities Tate is in include; track, football, soccer, debate,...