How to tackle college essays in the application
It's been a couple of weeks since the last edition of my college advice column, but nonetheless today we will be discussing how to tackle college essays. Specifically, this article will focus on the personal statement essay that most colleges require for admissions decisions. However, even if the college you are applying to does not require a personal essay, the ways to go about writing it can be applied to many other college essay prompts. The most important thing to remember while writing college essays is to be yourself.
The first step in this writing process is to choose what you want and are willing to write about. The personal essay, at its core, is asking you to present yourself in words. So think of things you've experienced in your life, or what you want to do with your future, or even something that you think of as a big part of your identity. These things can all make for great essays that show off who you are. However, if there's something in your personal life that you don't want to write about, don't feel obligated . Make sure whatever topic you choose is one you're comfortable with and are proud of.
Once you've picked a topic, the obvious next step is to start writing. However, before you begin the actual writing process, it may be beneficial to sketch a quick outline of how you want your essay to look. How do you want to introduce your topic? What message do you want your essay to convey? These are both things you should consider before immediately jumping into the writing process. Knowing what you want your audience to get out of your essay can help you steer the direction of your essay in the outline.
Once your outline is done, the actual writing can begin. Keep in mind that while this essay is helping to portray who you are to a college, it is also working to convey to the college how defined your writing skills are. With that in mind, don't just turn in the first draft of this essay. Make sure to add revisions along the way, and make the writing as strong as it can possibly be. Once you believe you are done with revisions, send the essay to a close friend or advisor to look over your essay. These people may catch something that you missed, or be able to offer additional advice on the revision process.
All in all, your end product should be something you are proud of. Your essay should emanate who you are and what you want the college admissions committee to know about you. There are so many different topics you can explore through this essay, and so many different ways you can express yourself to your future college. Whichever way you choose, make sure it's your way.
Leave a Comment
About the Contributor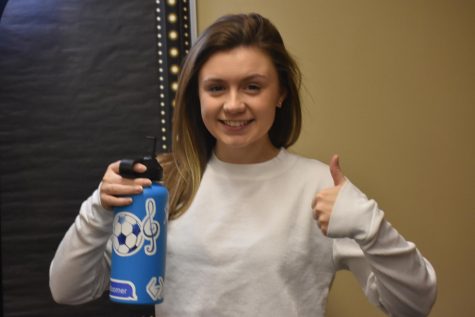 Megan Middaugh, Co-Sports Editor
Megan Middaugh is a Junior and a co-sports editor for the Spartan Scroll. This is Megan's second year working for the scroll. She enjoys meeting new people...