Packages with bombs sent out to Democrats weeks before mid-terms
Tanna Schloesser, Reporter
November 29, 2018
In the weeks leading up to midterm elections in the U.S. 13 pipe bombs were sent out to commanding Democrats and critics of Trump. The packages, which were sent out Monday, Oct. 22 through Friday, Oct. 26, were intercepted before they went off.
Each manila envelope included a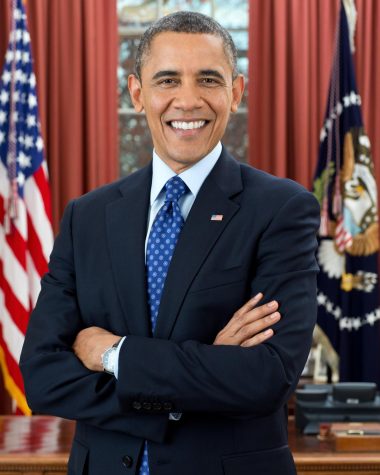 homemade explosive pipe bomb. The explosive was a 1 inch by 6 inch PVC pipe filled with a pyrotechnic powder and shrapnel. Connected to the device was a small digital clock used as a timer. None of them exploded, which has led people to question if they would even explode.
The prominent democrats included former presidents Barack Obama, Bill and his wife Hillary Clinton. Also, former vice president Joe Biden and former head of FBI James Clapper. And many senators including Kamala Harris (California), Cory booker (New Jersey), and Maxine Water (California).
Each package had six first class stamps on it and the labels were printed out on the computer. The labels also included lots of misspellings. For example, Ms. Wasserman Schultz's last name was missing a "c" in Schultz. And Mr. Brennan's name was missing an "n."
There was a package sent to CNN and found in the mailroom, which lead to an evacuation of the building, as well. It was addressed to John Brenan who is an analyst for MSNBC and NBC News.  
Authorities took 56 years old, Florida resident, Cesar Sayoc into custody for having connections to the case on the morning of Friday, Oct. 22 authorizes arrested. Investigators found Sayoc through a fingerprint left on a package and his phone signals, which led them to an Autozone in south Florida. Sayoc has a large record in the state of Florida, including one arrest for a bomb threat in 2002. He has been known to be an outspoken supporter of the president and his campaign. Sayoc has also openly threatened democrats online.
Many critics believed that Trump's political messages were toxic and the cause of Sayoc actions. Trump denied creating a toxic political environment and abandoned his usual call for peace in his tweets. He blamed "Fake news" and mainstream media for causing the anger that we see in society today.
"It has gotten so bad and hateful that it is beyond description," Trump said in one tweet about the bombs. "Mainstream Media must clean up its act, FAST!"
Some critics have suggested, with little to no evidence, that the bombs are part of a major hoax to help the Democrats during midterms. President Trump seemed to have an idea about the theory as well. He tweeted, "Republicans are doing so well in early voting, and at the polls, and now this 'Bomb' stuff happens and the momentum greatly slows – news not talking politics. Very unfortunate, what is going on. Republicans, go out and vote!"
Sayoc has been charged with a total of 5 different federal crimes and could face up to 48 years in prison.