Spartacus are still hopeful after tough season
In all Fargo North sports and academics our motto is "Strive for Excellence," and each sport tries their best to work towards that goal, but has the Spartacus dance team taken it too far?
The Spartacus have been around for years and have made a large impact at North High. Many girls, from decades ago to this day, have enjoyed being on the team.
"I love being part of this team, we are all super close and have learned to push each other to our full potential," said sophomore Devon Daniels a dancer on the Spartacus.  However, over the past year there was a drastic decrease in the Fargo North's dance team participation and it has many people wondering why.
On average the Spartacus are practicing over three hours after school except on Wednesdays. Not only that, but in the summer months the dancers continue to practice two to three times a week ranging anywhere from two and a half hours to four hours.
"The season started in June and would go until late January early February. Summer wasn't terrible because we only had practice two to three times a week until we got closer to the school year. We had multiple weekends where we would be here for six to nine hours on each Saturday and Sunday. When school started, practice was right after school and would be scheduled until around 8-8:30. So, in a nut shell everything a teen is supposed to do was way harder to do on the team," said Junior, Bella Horn, a past member of the dance team.
The dancer's days are filled with hard work and dedication to the sport, and with that hard work comes satisfaction.
"Dancing as one and feeling accomplished and knowing we have tried our hardest every single time we step onto the floor is our main goal," said Daniels. The girls on and off the team all agree they work extremely hard at what they do.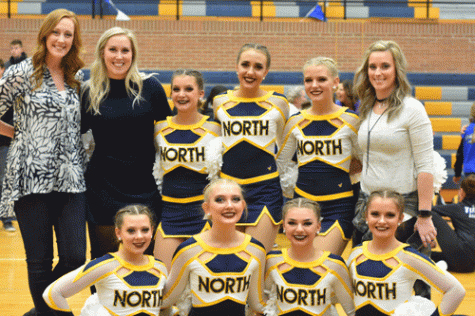 "I have made so many memories and friendships from the team…But, it was hard work. Long hours, strenuous routines, blood, sweat and tears. It was an extremely hard experience, but it came with a great reward," said Horn. Dance was a major part of Bella's life, she had been in dance for 12 years before she had to make the tough decision of leaving the team.
"Leaving was one of the hardest decisions I had to make. But it came down to the coaches unfortunately. They pushed us but not in the way that you're supposed to be pushed in a sport," said Horn.
Despite past members of the team critiquing the coaching on the Spartacus, current members are supportive and willing to make sacrifices to keep on dancing.
"Working with a team of seven can be challenging at times, but with the support from our families and coaches we are progressing and becoming stronger together," said Daniels.
In last year's season, there were many obstacles the Spartacus had to overcome. There were many injuries among the dancers, strenuous nights spent practicing as well as the loss of dancers, but this season the girls have been working hard and pushing themselves to great extents in hopes it will all pay off.
About the Writer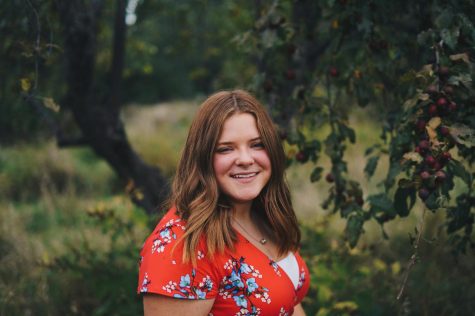 Andrea McClary, Ad Editor
Andrea McClary is a Senior at Fargo North High School. She is the Ad Editor of "The Scroll" and is involved in PAY and North's Key Club where she is...