Theatre B in Moorhead presents "Santaland Diaries"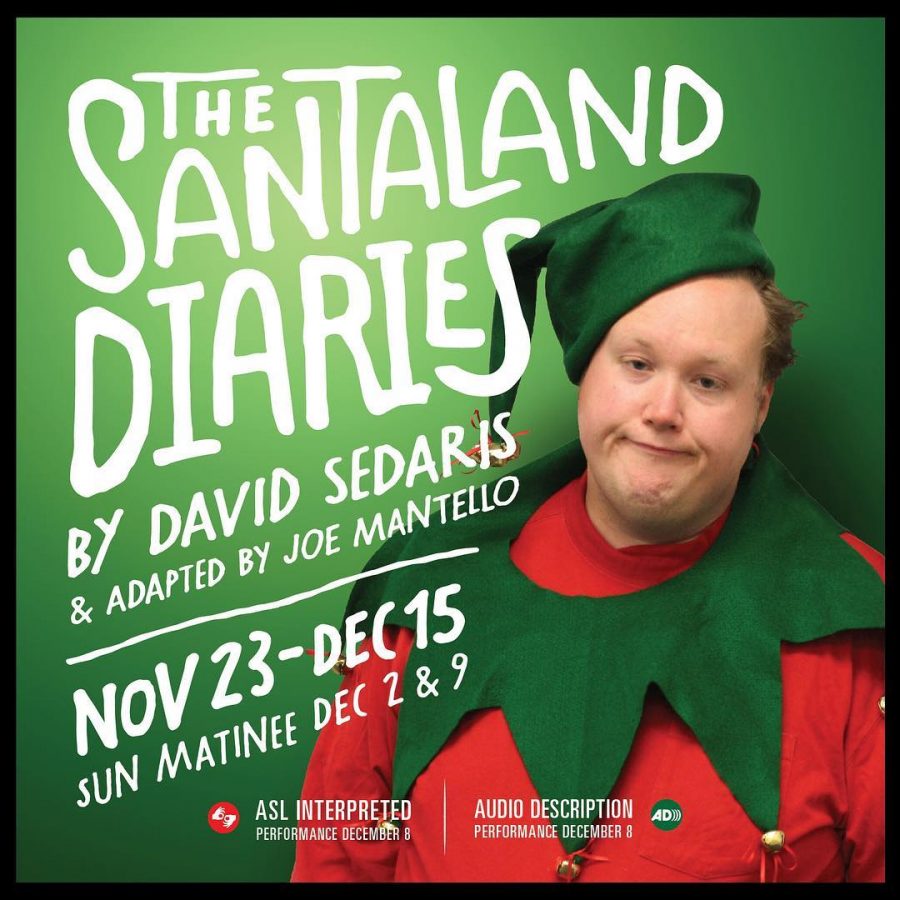 Signy Mastel, Editor-In-Chief
December 19, 2018
On Friday, Dec. 14, I had the distinct pleasure of heading over to Theatre B in Moorhead and seeing a crazy-yet-hilarious-one-man show: Santaland Diaries, by David Sedaris (adapted for the stage by Joe Mantello). This show is an insane 90-minute monologue written from the perspective of a Macy's Santaland Christmas elf, "Crumpet." Crumpet, played by local comedian and KFGO radio personality JJ Gordan, is a bitter aspiring actor in New York City who had his hopes crushed and was forced to find work in the least appealing place he could think of: retail. He shares the stories from his experience, discussing a variety of things, including the customers, his coworkers, and his 'personal opinions' on the holidays.
I will admit, I had some doubts walking into the theatre. Could one man monologue for an hour and a half without forgetting his lines? Could he maintain the energy throughout the entire show? Is this show even possible to do without it getting awkward? The answer to all of those questions was, surprisingly, yes. The show was written fairly well, but it was the acting that sold it. From the second that JJ made his entrance, the audience could tell that they were in for a great night. He didn't just act- he had fun, and, in turn, so did we. There were even some moments that were clearly improvised, and he managed to stay in character. When a bell fell off of his Crumpet costume and fell to the floor, he rolled with it, saying "I'm gonna need that back later!" He also engaged the audience, having us sing Christmas carols and pelting us with candy canes. I myself was hit in the head. Twice.
But the resulting concussions were worth it in the end. Santaland Diaries was a sometimes-crude, sometimes-sweet, and always-fun experience, and if I had the opportunity to go again, I would. I give it 4/5 Spartan heads.