Girls and Boys Cross Country Take on State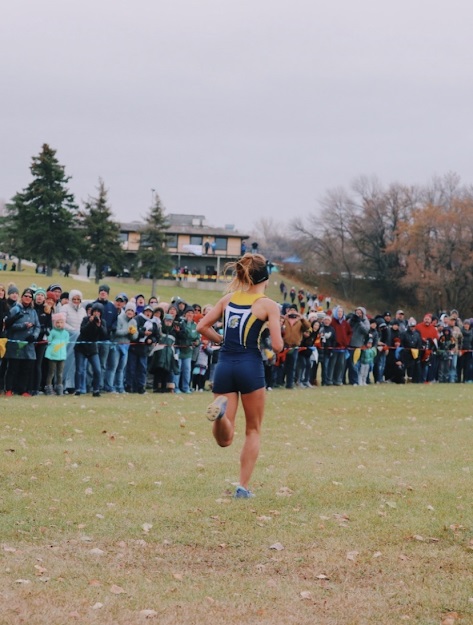 The boys and girls cross country season wrapped up on October 26th with the State meet that was held in Minot. Both teams brought ten runners and two alternates with the boys kicking off at 11 and the girls following shortly after. The conditions of the day made it difficult to prevent cramping while running and some runners could not perform at their top capacity because of this. The boys team was hit the hardest with one of their top runners, Caleb Yokom, injuring his hamstring and not being able to finish the race. In spite of this set back some boys did have a really good race like Senior Sam Harmon who finished 16th overall. In the end the boys team ended up getting 9th place overall. 
The girls on the other hand had an amazing race with a lot of runners setting new season and overall PRs (personal records). Grace Dorsher set a new overall PR for herself while runners Izzy Puhl and Aletta Olson set new season PRs. The most remarkable of the runners, Anna Lien, took third place overall with her time of 18:39. The girls team as a whole took fourth place and they could not be more pleased. 
"I was very happy with my performance, it was a fun race even though there were poor conditions," comments Lien.  
New girls team captain, Grace Dorsher, says, "I feel that we all worked very hard, however the conditions were not in our favor; it was cold and very windy so we all worked very hard through that mentally and physically."
For some of the cross country runners season is still not over as they take on Nike Regional on November 10 in Sioux Falls.
About the Writer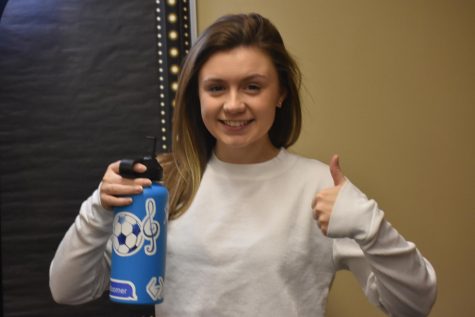 Megan Middaugh, Co-Sports Editor
Megan Middaugh is a Junior and a co-sports editor for the Spartan Scroll. This is Megan's second year working for the scroll. She enjoys meeting new people...