Students raving over new Disney Plus app
The new recent buzz among students is Disney Plus. This is a new streaming app that allows you to watch every single movie or show Disney owns. Shows range from the classics, such as "Hannah Montana" and "Suite Life of Zack and Cody," to new shows like "High School Musical: The Series." It even includes the very old movies that we had on VHS tapes as kids, like "Cinderella" and "Disney Fantasia."Disney Plus also has every Star Wars and Marvel movie. You can have all of this and more for just $7 a month.
Disney Plus launched on Nov. 12 and has gotten many teens hooked on their childhood shows. Many students are watching these Disney classics any chance they get, even throughout the school day.
It may have the price of $7 a month, but if you have a Verizon unlimited data phone plan, the first year is completely free. This is what my family and many others are doing. Many are planning on ending the subscription once the free year is up, but by then I think most families will not want to get rid of it. In just one app, it holds the majority of the early 2000s kids' childhood. The app currently doesn't hold every show or movie, but is slowly adding them throughout the next few years.
Disney Plus is similar to Netflix, as when you open the app, the screen fills with lists upon lists of TV shows and movies. They have categories at the top labeled as "Disney," "Pixar," "Marvel," "Star Wars" and "National Geographic." These categories then go into subcategories that organize the shows even more. For example, in the Disney section there is one section for Originals, animated movies, live action movies, Disney Channel TV series, and more. There is also a search bar for looking up specific movies or shows. Overall, Disney Plus' layout is a lot like other streaming apps and is well organized.
Once my family downloaded Disney Plus, I of course went straight to my childhood favorite show, "Wizards of Waverly Place." It has every episode from every season in one place. I loved seeing all the old shows and it brought back a lot of good childhood memories. I was planning on only watching the old shows, but one of my friends told me to watch the new High School Musical series. I had heard that this show was very dumb and ruined High School Musical for them, but I was willing to give it a try. After watching the three episodes that are out as of now, I definitely approve. The show does have it's dumb points, but the amazing singing and romance storyline with the main characters makes it a good show. Disney Plus will release new episodes every Friday for this show.
Disney Plus is any current high schooler's dream come true. The majority of our childhood shows are in one place for us to reminisce about the good old days. Also, we can educate the younger ones about what good kid TV shows they missed out on. This app was an amazing invention and I have no complaints for Disney Plus.
Leave a Comment
About the Contributor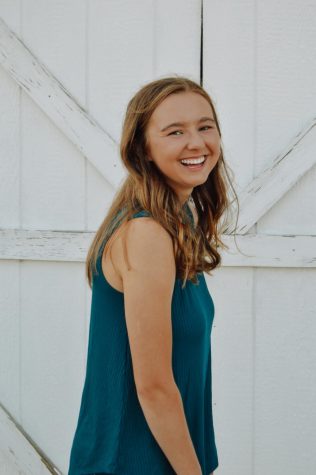 Kim Kadrmas, Editor-in-Chief
Kim Kadrmas is a senior and Editor-in-Chief for The Scroll. She is involved in many activities such as JCL, Band, and Key Club. In her free time she enjoys...