Louis Tomlinson album reminiscent of One Direction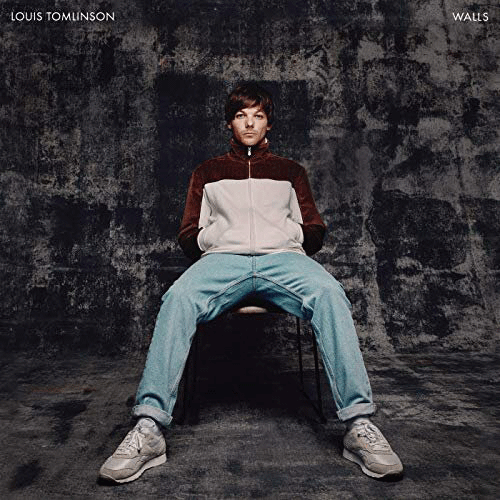 Listening to Louis Tomlinson's solo debut, Walls, is a bit like hanging out with the college student who can't seem to let his old high school days go. It wistfully brings to mind One Direction's glory days, which no one is complaining about. However, I were hoping for more. Tomlinson is certainly talented enough to do so.
It's hard stepping out of the boy band lifestyle, for sure. But Harry Styles has been making huge strides into a delightful 'rock meets teenage girl' vibe, and Zayn Malik has transitioned to R&B-flavored pop. It's fair to say Louis can break free as well, although Walls unfortunately didn't make it happen. Songs like "Perfect Now," echo One Direction's 2011 hit "What Makes You Beautiful." "You say to me your jeans don't fit/You don't feel pretty" and "it's hard to miss/I wish that you could see my point of view," Tomlinson sings, maybe a little too close to some of his older One Direction music.
When Tomlinson addresses a song to "you," it often seems like the same "You" he and his bandmates were singing to years ago. You hear it in "Defenseless" ("I come running to you like a moth into a flame"), "Habit" ("You're the habit that I can't break") and "Don't Let It Break Your Heart" ("Whatever tears you apart/Don't let it break your heart"). The group's vocals that accompany many songs also make it hard to place the album in 2020, rather than in the boy bands' glory days.
On some tracks, Tomlinson seems to acknowledge the lost glory days with 1D. "I've been looking back a lot lately/Me and you is all I've ever known," he sings on "Too Young." "Don't know why they put this on us when we're so young," he plays on the triumphant "We Made It." But while Tomlinson attempts to embrace a slightly edgier sound, he often falls back on what worked for 1D. "Don't Let it Break Your Heart" boasts a catchy chorus, stripped-back ballad. "Too Young" could be a 1D album track and "Habit" name checks the bachelor pad he and Harry Styles once shared. Despite his insistence otherwise, Tomlinson hasn't quite shaken off his boyband past. That, coupled with the album's more 1D-like tracks makes for a bit too much nostalgia for anyone who's not a super fan.
However, that is not to say the whole album is just a One Direction remix. His single "Kill my Mind" featuring an Oasis type vibe shows off Tomlinson's rocker edge and finally reveals his own style. From this song I gathered he writes best when it's about himself, and truthful for that matter. "Two of Us" is a beautiful tribute to his mother who passed away in 2016 after battling cancer. It features heartbreaking lyrics, (thanks to Tomlinson's lyrically-gifted mind) and a beautiful piano ballad.
Solo debuts with this much expectation are incredible challenges. While "Walls" isn't a ripoff or an attempt to recapture One Direction highs, it's not yet clear exactly who Tomlinson is without recalling his past memories. We know some of Tomlinson's sound and his fans were thoroughly impressed by it, but they want more, and you can't blame them for wanting something new after waiting for it for so long. To put it into perspective, Tomlinson has a few gems on this album, whether or not they reminisce about his past. I personally had just hoped for a more genuine new sound. Overall, I would give Walls a three out of five Spartan heads.
About the Writer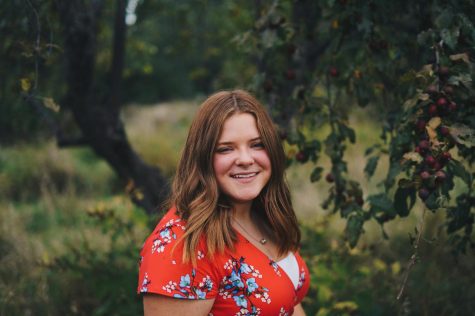 Andrea McClary, Ad Editor
Andrea McClary is a Senior at Fargo North High School. She is the Ad Editor of "The Scroll" and is involved in PAY and North's Key Club where she is...