State JCL still goes on at North amidst the Coronavirus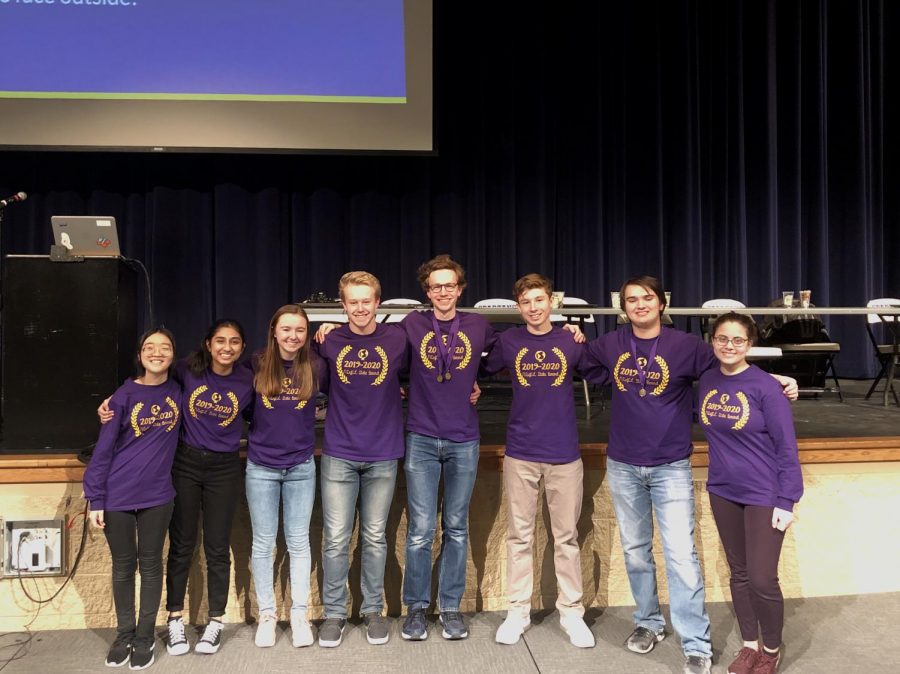 North Dakota's Junior Classical League (NDJCL) has one state convention every year, and this year our own school hosted it. Over 100 Latin students signed up from four different chapters in the state to come, but sadly the coronavirus inconveniently caused all school activities to shut down that Friday afternoon. Technically, since JCL is not a part of the NDHSAA, it was not canceled along with the other activities. Mandan's administration, however, made them turn around after their three hour drive here, and were not able to attend the two days packed full of fun activities and tests.
The first day began with the General Assembly (GA), which welcomed everyone to convention, roll call of the delegations, and candidate speeches for next year's state board. This year we had 12 people running for 8 board spots, with about half the offices contested. The second Vice President position had three people running, which is a recent record. At the end of GA is the spirit competition. This is where each delegation does various cheers, usually a combination of rowdy crowd and JCL cheers.
"My favorite thing about Spirit Competition is the creativity that each delegation comes up with. Whether that be cheers or dances, the ideas for spirit are all distinct and unique!" exclaimed State Webmaster Anika Arifin
After is the more boring part of convention, testing and information session on the amendments in the JCL Constitution.
"It's about telling the people what the amendment is and why we want it. It's to make sure people are well-informed about stuff," said State Parliamentarian Philip Dowdell.
Certamen is a fun, but stressful trivia game everyone at state participates in. The first round is like a group test, and if you score well on that you move on to the final round. This round has a very similar set up to Knowledge Bowl, except all the questions are related to Latin and Roman History.
"It's fun to watch and see what random stuff these kids have stored in their brain," said Junior Sylvia Schwantes.
Candidates Open Forum is a fun event where delegates get the chance to get to know the candidates more. The State Board has prewritten questions for the candidates, and some specifically for each office. Some of the questions include: Do you plan on attending nationals this year? What aspect of you do you feel is the most important part of your leadership style? How does JCL commitment look to you?. The current officers also asked fun questions such as favorite balloon animal and what Roman Emperor would you want to be.
The evening ended with Ludi Dodgeball in the Fitness Center, and following that, voting for state offices. Each delegation got their own room to discuss the candidates and cast their votes. For each position, delegations got to cast two votes. They could either give both votes to one person, or split their votes amongst two candidates. The State Parliament then counts the ballots, and the new state board is announced the following date.
"Although I felt good about how I ran for the position, I was a little worried. I wasn't running against anyone, but there's always the chance of people voting no confidence," said Julia Ross, the new state first vice-president.
Day two of state began with breakfast, and then the last round of testing and certamen. Fargo North did great in certamen, placing in every division. Congrats to the two North teams that got first place in intermediate and advanced certamen!
"It was great to get the Nationals crew back together again [for certamen]. Certamen was also fun, because in the final Latin 2 round Fargo North closed the final with all three teams being from North!" said Arifin, who was on the first place intermediate team.
Following these competitions, the service project, dramatic interpretation, and impromptu art all began. Dramatic interpretation started first, giving those students an opportunity to participate in the other activities as well. This is where students perform a Latin reading for judges. Philip Dowdell was the only North person in this event, and he placed second in the top division. Following this, the service project and impromptu art began in the commons. The service project this year was making tie blankets and cards for the elderly in nursing homes. Those not working on the blankets participated in impromptu art, where they got a bag of mystery craft items and had to make something related to the prompt, "Hercules 12 Labors." Some of them got extremely creative, as Junior Isabelle Puhl decorated Senior Jackson Kramlich with feathers, representing the sixth labor involving Stymphalian Birds.
To close this year's convention, we had a presentation on this year's upcoming National Convention. Following it was the last GA, where awards and the new state board were announced. Fargo North did great as candidates, having earned each spot on the new state board, except for one. Everyone who's a part of JCL is very excited for the upcoming new year and cannot wait to see what the new board will do.
About the Writer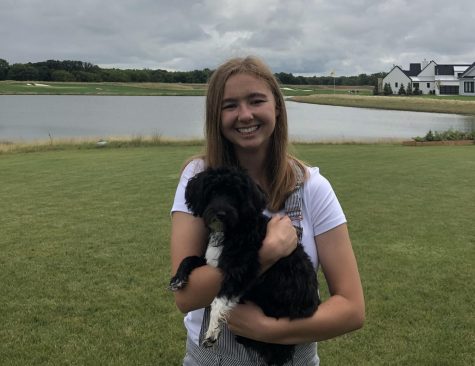 Kim Kadrmas, Writer
Kim Kadrmas is a junior and staff writer for The Scroll. She is involved in many activities such as JCL, Key Club, and soccer. In her free time she enjoys...