Books to Read During Quarantine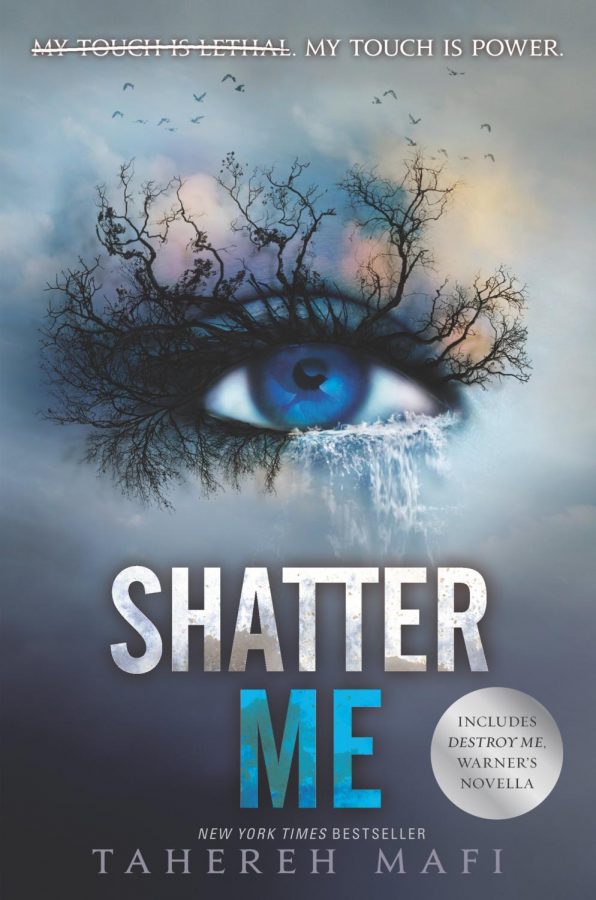 With school being canceled and quarantine sinking in, I'm sure many can agree that boredom has begun to creep into us. So far I'm sure you've been streaming your favorite shows, gaming, or watching too much Tik Tok, however with everything being turned digital, you may need a break from your screen time. Another option can be picking up a good book, getting cozy and diving into a different story. Reading is a great way to take a break from the screens and distract your mind from what is going on in the world right now. Here are some of my favorites to check out during this prolonged time to ourselves.
To begin, I have some young adult dystopian series that bring you to a futuristic version of America. The first is the Shatter Me series, which is a six book series set in a world where climate change destroyed the planet we know and love. After resources become scarce the government decides they need to create a system in which everything is controlled by the government, and the citizens should fear their leaders. Oh and of course like any other dystopian series, our main character has super powers to combat this government. Juliette can kill people by just touching them. After she escapes from prison and discovers other people like her, she begins a revolution. Author Tahereh Mafi has a way with words and really knows how to transport readers to a different world and fall in love with her characters.
The other dystopian series I would recommend is the Legend series by Marie Lu which contains four books, and follows another corrupt government in another futuristic version of America. In this world, America is in another civil war, this time east and west, and when children turn 15, they are to take a test called the 'Trial.' The highest scoring children are put into military training, while the lowest scoring are taken to be killed. We follow June, the only person to get a perfect score, and Day, one of the lowest scorers who escapes death and becomes a wanted criminal. These two should never have met, but when June's older brother is killed and Day becomes the prime suspect in his murder, June is determind to get revenge.
If futuristic American isn't your thing, maybe space is? In the young adult science fiction trilogy Illuminae, by Amie Kaufman and Jay Kristoff, we are in a completely new world on a completely new planet that is blown up. Two teenagers survive the catastrophe and end up on a spacecraft that is being trailed by the enemy. As if that isn't enough to worry about, the ship is infected by a fast spreading plague that is slowly killing the passengers. As the clock ticks down until the enemy ship reaches them, main characters Katy and Ezra try to find out who is attacking them and why. The fun part about this trilogy is that it's not your average novel. This story is told through mass media such as top secret reports, journal entries, and security cam footage.
If futuristic American and space aren't your thing, but you're still looking to escape our world, here's a fantasy duology to set your sights on. Six of Crows and Crooked Kingdom by Leigh Bardugo follows six members of a ragtag crew made up of murderers, gamblers, thiefs, and con artists assigned the task of infiltrating the world's highest security prison. These two novels will have you on the edge of your seat and you'll find yourself rooting for these criminals in the end.
If a different world just isn't your thing, check out Everything Everything by Nicola Yoon. This book kind of portrays what we are all going through right now, as it follows a young girl who is quite literally allergic to the outdoors and therefore has to stay inside at all times. When a cute boy moves in next door she experiences a never felt before desire to leave her four walls.
Finally, if you don't want to read about someone else being quarantined, but still want to stay in our world, read Since You've Been Gone by Morgan Matson. This contemporary takes place in the summer\; one in which our main character Emily has many activities planned out with her best friend Sloane. However, one morning Emily wakes up to discover Sloane has disappeared and left behind only a list of 13 activities. Emily believes if she does all 13 things outside her comfort zone she will find Sloane. This could be a great way to find some things to look forward to once quarantine is over!
There you have it! A list of some of my favorite novels to recommend. I hope you'll give them a chance, even if you don't consider yourself a reader. These reads may just surprise you. However, whatever you decide to do during quarantine I hope everyone stays safe!
About the Writer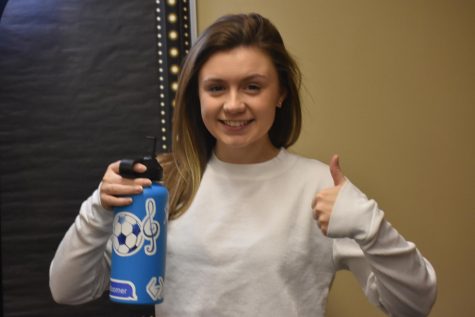 Megan Middaugh, Co-Sports Editor
Megan Middaugh is a Junior and a co-sports editor for the Spartan Scroll. This is Megan's second year working for the scroll. She enjoys meeting new people...