How mental health is affected during quarantine
The quarantine is affecting us all in different ways. Some people have taken advantage of the time on their hands, finishing old projects, and starting new ones. Others have been bored out of their minds, not sure of what to do. What happens to the few people who rely on social interaction and seeing their friends get them through the day?
It can be a struggle for people who struggle with anxiety and depression. Day to day life can look different. "Laying around all day, having no motivation to do nearly anything (worse than usual), and watching anime to try and distract myself from my head and my thoughts,"said freshman Mykaila Solomon.
When someone has depression, they usually lack the motivation to do anything, which includes eating and getting out of bed. When you're in quarantine, you're stripped from your day to day schedule and you fall out of your routine. Most of the excess time you have is spent in bed, overtaken by bad thoughts.
Some people try to find stuff to do to distract themselves. Solomon has a lot of projects started to distract herself from her thoughts when she has the motivation. However, when I asked her if she thought her mental illness was amplified, she immediately said, "Yes."
Some advice for people struggling with any mental illness during quarantine is to make sure you take care of yourself, not only physically, but also mentally. Get out of bed, shower, and eat. Distract yourself as best you can from your bad thoughts, and try to stay active. Start new projects, watch something you've always wanted to watch, bake or cook something, draw, write, paint, take a walk, exercise, or even talk to friends over text or call them.
About 6.7% of adults have been diagnosed with depression. Out of just the adults ages 18-25, 10.5% of them have been diagnosed. Almost 1 in 5 people have been diagnosed with anxiety. The suicide rates are rising in general, and only getting higher because of the quarantine. At this time everyone needs to try and do what's best for themselves, as well as others. If you know someone who's dealing with a mental illness in quarantine, please call or text them, it could really make their day and help them get through this difficult time. The national suicide hotline number is 1-800-273-8255.
About the Writer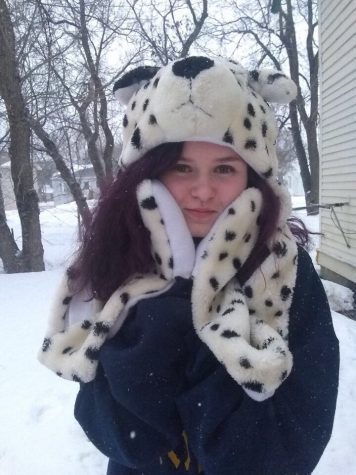 Raina Goss,
Some of my hobbies include reading and writing. I love to listen to music. I play viola in orchestra and I'm in Latin. Some of my random likes are anime,...