Some colleges not requiring standardized test scores due to COVID-19
Amidst all the craziness in the world today, there might finally be something good coming out of it, specifically for the class of 2021. With school being shut down for who knows how long, many juniors across the country are missing out on days to take standardized tests such as the ACT and SAT. Collegeboard and the ACT have canceled all their in-person tests until at least June, which makes it very difficult for current juniors to take or retake these tests before applying in the fall. To fix this issue, many colleges have announced they will be 'test-optional' for next year's seniors. According to the National Center for Fair and Open Testing, these schools will join a pool of about 1,000 colleges, who've already dropped the standardized tests from admission requirements.
Joseph Duck, the dean of admissions for Tufts School of Arts and Sciences, said to Bloomberg Magazine, "To me it was indefensible to miss out on great students, because of too much rigidity about a testing requirement."
More than a dozen schools have dropped the testing requirement because of the pandemic\; some have made it a temporary thing, permanent, or a three-year pilot test. Some colleges, such as Oregon State University, worry about it being unfair to do the "test optional" for only one year. Oregon chose to drop the test at the end of March, but had been discussing this option since the fall before the pandemic spread.
For many years, there have been colleges, such as Bates College, that don't require standardized test scores. According to FairTest, almost 1,100 colleges have already eliminated this requirement, including 50 schools in 2019. Many advocates and researchers believe grades are the better indicator of college success. They also believe standardized tests favor the wealthy, as they are the ones who have the extra money to retake the test multiple times and hire tutors. Eliminating the requirement of ACT and/or SAT would help make the college application process more equitable for all.
So, if you're currently a junior looking at colleges, I'd highly suggest you do a Google search now for your dream colleges. If you're interested in University of Chicago, University of Rochester, Union College-New York or one of the other thousand, you might not have to worry about standardized test scores ever again. However, if your dream school isn't on the list, keep checking their website. With everything being canceled or postponed now, I would not be surprised if standardized tests took a pause for a few years.
About the Writer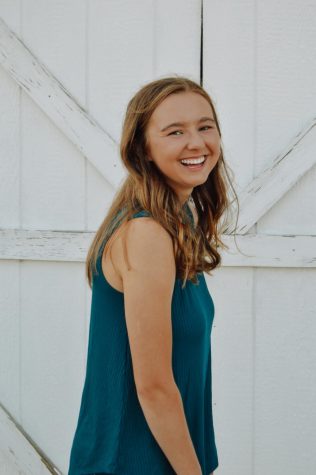 Kim Kadrmas, Editor-in-Chief
Kim Kadrmas is a senior and Editor-in-Chief for The Scroll. She is involved in many activities such as JCL, Band, and Key Club. In her free time she enjoys...