Ideas to cure boredom during quarantine
What are you going to come out of quarantine knowing how to do? What hobby did you pick up? What skill did you perfect? If you're still looking for the answer, keep reading! Here are a few ideas you can try for yourself that will answer these questions and as an added bonus, possibly cure your boredom!
Bob Ross Who?
The first project I started in quarantine was watercolor painting. This is such a fun activity that is super relaxing. Plus, if you're a multitasker like me, you can do it while watching Netflix or listening to music! You can order cheap sets of watercolor paints and watercolor specific paper off Amazon or take advantage of curbside pick-up from craft stores like Michaels! The best part about watercolor painting is that you don't have to be super artistic. I haven't taken an art class since sixth grade (and it shows), but I still enjoyed it a lot since watercolor is already very abstract, making perfection a nonexistent option. And in regards to what to paint, don't fear! There are so many ideas on Google images AND maps. Try picking a random place on Earth in google maps and paint whatever shows up when you zoom in… this can be interesting but very entertaining. Seeing your image side by side with the actual place can be very laughable for an amateur like me, or possibly very rewarding for a more advanced artist.
Next Stop… Chopped!
This is a great time to learn a new recipe or master one you already know! There are neverending recipes available on the internet. What's your go-to food/ drink that you buy too often from restaurants? Try to recreate it! I have been trying to make different types of coffee since I normally spend way too much money buying coffee drinks from places like Starbucks and Caribou. This could potentially save you a lot of money in the long run. Who knows? Maybe you'll find out that you're a destined barista or chef!
Books. Books, & More Books!
Reading is a great way to keep your mind active while helping to pass time. The Scroll always has a great selection of book suggestions. And if you're not a reader like me, try listening to an audiobook or podcast. There are so many free options on platforms like Youtube and Spotify. My favorite podcasts tend to be of the mystery/ true crime genre. If you are also interested in these genres, try "Criminal" or "My Favorite Murder." Trust me, you'll be hooked!
Never been to the Musée d'Orsay? Me either… until now!
Google Arts & Culture has a huge collection of virtual tours of famous museums, landmarks, exhibitions, and artifacts. Travel may be limited right now, but you now have free access to some of the most pristine places and items in the world… and all from your couch! Your view is also coupled with an interesting, helpful description so you know what you're looking at. Basically, you become your own tour guide.
Your couch or a roller coaster?
Several major theme parks including Disney and Universal are letting you experience the adrenaline rush from home while they are closed. Both have offered virtual rides you and your family can enjoy together. And the best part, no lines!
Movie nights with friends are back!
I don't know about you, but binge-watching Netflix is always better with your friends. With self-isolation, this seems to be a thing of the past, until now! There is a chrome extension that you can add to your device that allows you to send a link to friends to watch a movie or show together. Once your friend clicks the link, they will be brought to a new tab with the same show/movie as you. There is also a side chat so as you watch simultaneously, you can still chat or make comments about the entertainment.
Attention Animal Lovers!
For those of you that don't have pets at home or do but can never get enough, this is for you! There are so many live streams online of cute animals. Honestly, what's cuter and more relaxing than watching baby elephants and baby goats play?
Learning a new language just got easy… and free!
Rosetta Stone and Babbel are two well-developed apps that aim to teach people new languages. Due to the coronavirus, they are now offering free trials that both last till mid-summer. This is such a good opportunity that I urge you to take advantage of. Imagine coming out of quarantine fluent in a completely new language!
Remember your new year's goal to exercise? Start now!
It's so easy to just lay around during quarantine. Our once busy schedules are now completely open and there seems to be nothing you are obligated to do. This can impact more than just your physical health as your mental health is likely to also worsen. Now more than ever, there are tons of free workout routines and classes online no matter what you enjoy. Google anything and I almost guarantee some workout of that nature will be available to you on Youtube. Don't feel like you need to start training for a marathon either. I mean, if that's what you're into, props to you! But even simple yoga exercises can make a big impact on your physical and mental health.
Overall, I encourage you to take advantage of all the resources made available to us during this unique time. Quarantine can be very draining but I hope some of these ideas are new to you and help bring some light into the particularly mundane days of isolation!
About the Writer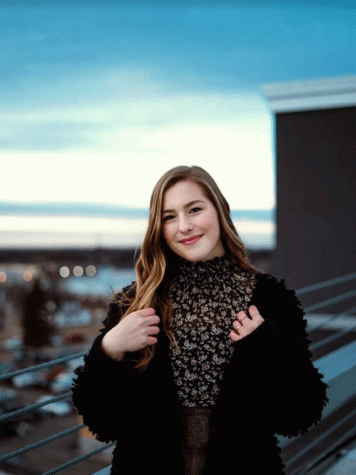 Elly Kenninger, Co-Editor-in-Chief
Elly Kenninger is a senior at Fargo North High School. She is an Editor-in-Chief. As well as being involved in journalism, she participates in basketball,...