North Dakota starting their Smart Restart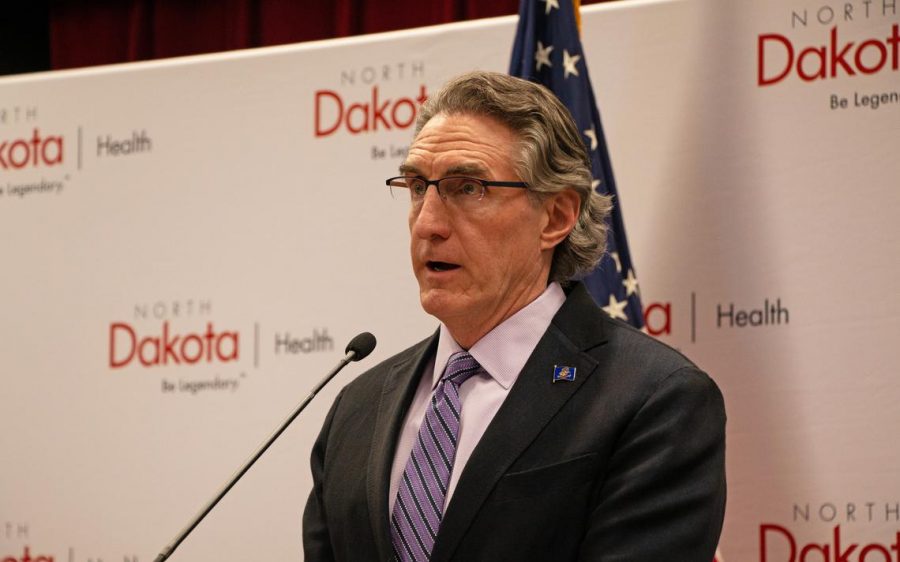 After the majority of North Dakota being closed for what feels like ages, Governor Burgum is beginning to allow businesses to open up again. Bars, restaurants, hair salons, movie theaters, and athletic facilities are just some of the businesses that can finally reopen. Sadly, Burgum also stated schools will remain closed for the rest of the school year, continuing the 'distance learning' plan.
With North Dakota opening up again, things still will not appear normal for a while. All businesses have been ordered to maintain social distancing rules, inform employees and customers to not enter if they have a cough or fever, encourage people to wear face masks, and provide contactless payment systems and hand sanitizers. Many of these businesses, such as movie theaters and restaurants, are only allowed to fill about a quarter to a half of their capacity too, and must keep every table and seat spread apart from others.
Many of these businesses have also put in place their own guidelines to ensure the safety of their employees and customers. For example, the YMCA is doing various phases. Phase 1 begins May 11, in which they will only allow members in the Fitness Center\; no other area of the building will be open. All members will be screened before entering the building, including their temperature being taken, and must stay six feet apart at all times. They encourage members to only work out for one hour, and wear masks. On the YMCA website, it says they will post Phase 2 and any following phases as decisions are made.
Some hair salons, such as Kim Jacobson's Hair Studio, are requiring customers to wait in their cars, so they can sanitize in between. Kim Jacobson's Hair Studio also has closed the coffee and water area, and are encouraging people to come by themselves. They also are encouraging clients to wear masks.
WE Orthodontist is one business with an extensive procedure to simply enter the building. Before clients come for an appointment, they encourage them to wear masks, and brush before, as their brushing station is closed. Once the client arrives, they should text them to check in, rather than enter the building. Then when they're ready, the client will receive a text that encourages parents to escort their kid to the front door. Pre-screening questions and temperature checks are required for all who enter. Patients are the only ones allowed to enter, and parents are asked to return to their cars to wait. They also have less of their staff working at a time, so everything and everyone is spaced out.
The West Acres Mall is another place opening up with some new rules. Some stores have not made their COVID guidelines yet, and thus aren't open. Some stores, such as Boot Barn, are limited to only 10 customers in the store at a time, while others, like Journey's and the Pet Store, do not have any special restrictions. The Almost Famous store is requiring customers to wear masks, use hand sanitizer and answer questions before entering. West Acres as a whole is strongly encouraging masks, limited mall hours, and has no furniture in the common areas. They also added a new minor policy, which states that visitors age 16 and under must be accompanied by a legal guardian.
All of these guidelines may seem a little ridiculous, but they are all for the safety of our community and state. Almost every business has their own unique rules during this strange time, so before you go out I suggest looking at their website, and bringing a mask just in case. After all, we're doing this all for the safety of each other, and to try and end the spread of COVID-19 once and for all.
About the Writer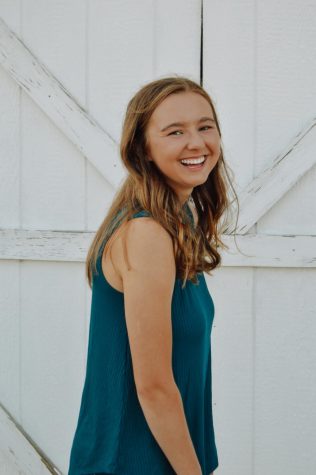 Kim Kadrmas, Editor-in-Chief
Kim Kadrmas is a senior and Editor-in-Chief for The Scroll. She is involved in many activities such as JCL, Band, and Key Club. In her free time she enjoys...