How to handle the college application process
As seniors travel deeper into their senior year, they are expected to start making their plan for the next step of their lives. On top of their usual coursework and what they typically have going on in their lives, they are expected to go through the college application process. When I was a naive little freshman I believed the college application process was solely filling out applications to the schools you wanted to go to. Oh how wrong I was. Researching institutions that provide education for what you want to do with your life, filling out applications, writing essays, communicating with teachers past and present for recommendation letters, and making a plan to pay for college are all important things within the college application process. I know this sounds like a lot, but let me break down how I handled my college application process for you.
This month we will be discussing the research process, and how to narrow down what schools you should apply to. I believe that outside of the school itself, you should enjoy the area you are going to be spending the next couple years of your life in. I guarantee you won't spend all of your time on campus and being able to enjoy the city/area you are in could be a big factor in if you enjoy your time there or not. For example, I knew I wanted to go somewhere within the Twin Cities area, so I focused my research on schools within that location. It's totally okay to have more than one location you are interested in, but narrowing location down will help narrow down the schools you have to research.
After you've decided on an area, start looking at schools within that area. If you already know what you want to study, the easiest way to eliminate schools is by checking if they even have your major. After that, you need to make a list of the most important things a school needs for you personally. Make sure the factors you list are things YOU want and not other people's; remember you're the one that will have to live with the choice you ultimately make, not them. For me, I knew I wanted a bigger school with competitive education and a decent sports scene. Making this list can help narrow down your list even further when researching schools.
The actual research should include a visit to the school's website. A college's website can be very overwhelming with lots of information being thrown your way at once. However, there are a couple pages every website should have that should help calm this overload. The first is the "About Us" tab, this tab should give you a feel for what the college stands for and why they think you should attend their school. Usually on this tab colleges will also have a list of statistics for how they are ranked in certain categories, how many years it usually takes students to graduate, etc. In addition to all of this, most college websites have a FAQ tab that will answer a lot of basic questions. The other most important tab is the tuition and financial aid tab. This tab is going to give you a lot of insight on how much this institution would cost you and how much they would help cover that cost. A very helpful tool most colleges have on this page is a financial aid calculator, which will give you an estimate of how much financial aid you would receive.
After conducting some research, you should be able to really start narrowing down your schools. Once you have a shorter list, the next step would be going on tours. However, due to the global pandemic, in person tours are very limited and not recommended. In place of this, colleges have online tours of the campus, virtual information sessions, and a wide variety of other virtual events. My advice to you is attend as many as you can. They have a lot of useful information about the school itself, the application process for that specific school, and a lot of student speakers. I went to a lot of these virtual information sessions over the summer, and while they can't compare to in person tours, they are a very good substitute.
All of this should hopefully give you enough information to narrow your list down to just a handful of schools that you're actually going to apply to. I would recommend choosing one or two safety schools, one or two target schools, and one reach school. This will give you a good base for your college applications. However, remember that this is your process and you can apply to as many schools as you deem fit for yourself. I hope this helps you begin your college search process. Tune in next month for details about the actual college application.
Leave a Comment
About the Writer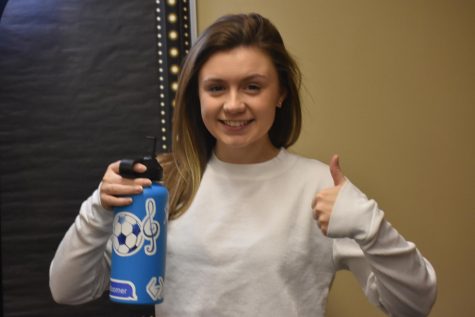 Megan Middaugh, Co-Sports Editor
Megan Middaugh is a Junior and a co-sports editor for the Spartan Scroll. This is Megan's second year working for the scroll. She enjoys meeting new people...