Burgum begins reopening North Dakota
North Dakota had gained national publicity for being the worst per capita for COVID-19 earlier this school year. However, cases have recently been steadily low, while the rest of the world is peaking once again with cases. With this, Burgum felt confident that North Dakotans would continue to follow the North Dakota Smart Restart plan, and decided to open up bars and restaurants again with their normal hours starting Dec. 22.
Previous to this executive order, bars and restaurants closed at 10 p.m. to help decrease the amount of cases in the state. Restaurants and bars continued to be limited to 50% capacity with a maximum of 150 people until January 8. Now, they are back to allowing full capacity as normal. The mask mandate also has expired in the state, however Fargo continues to take precautions and has extended their city mask mandate to February 18.
"With the great efforts and personal responsibility of North Dakotans, the combination of the other mitigation measures we still have in place, and the promise and expanding deployment of vaccines, rapid tests and therapeutics, we can allow restaurants and bars to resume normal operating hours and still continue to protect the vulnerable, preserve hospital capacity and keep students in the classroom," said Burgum.
Currently, healthcare workers and those in nursing homes are in the process of all being vaccinated. Following Phase 1A will be 1B: older individuals, people with underlying health conditions, child care workers, and employees of schools. School employees are the last group of Phase 1B, which is expected to be vaccinated sometime in February. Phase 1C covers essential workers (grocery store workers, public transit, public safety, etc) as well as people of any age that are at an increased risk of COVID-19. Once the priority groups have been vaccinated, everyone else is available to get the vaccine.
Many have said the vaccinations are going slower than they should be nationally, but according to the Immunization Director with the North Dakota Department of Health, everything is moving right on schedule in our state.
"I think so far things have gone well," said state Immunization Director Molly Howell in the Dickinson Press. "I haven't been sitting here thinking 'Oh I wish we had done this,' or 'we could have done that.'"
As of Jan. 19, 76,275 doses of the vaccine have been received, and 61,094 have been administered; a little over 17,000 of those vaccines have been administered in Cass County alone. Only 7.6%% of Cass County's population has been vaccinated thus far, so there is still quite a ways to go. Ideally we'll all be safe and vaccinated by this summer.
You can find all of this information and more, including some handy interactive maps on the North Dakota Health website at https://www.health.nd.gov/covid19vaccine/dashboard.
A good thing to always keep in mind as the vaccines are being distributed is everyone still needs to do their part to keep the ones who are still waiting to be vaccinated safe. It's best to continue following the CDC protocols of wearing masks and social distancing as much as possible. This will ensure the number of cases and deaths in North Dakota will not spike again.
About the Writer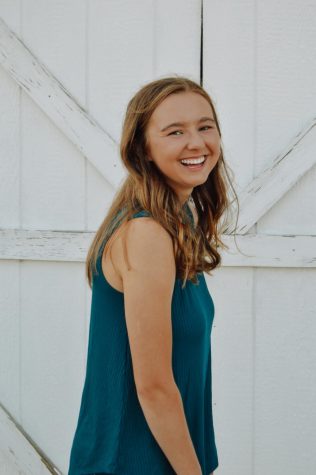 Kim Kadrmas, Editor-in-Chief
Kim Kadrmas is a senior and Editor-in-Chief for The Scroll. She is involved in many activities such as JCL, Band, and Key Club. In her free time she enjoys...