North Dakotans should continue to take precautions to be safe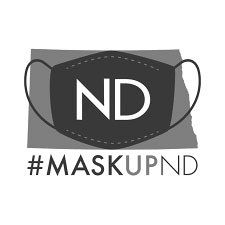 Traditionally, the holidays have served as a time of year for us to gather with our friends and families to celebrate. Holidays, though stressful at times, serve as a very hopeful and joyous time of year. Unfortunately, due to the ongoing severity of the pandemic, the holidays just could not be quite the same this year. The CDC strongly suggested staying at home this holiday season amidst the continual climbing numbers throughout the US. Even with this, some still decided to go against these recommendations and continue to travel/host large, unmasked gatherings.
A Fargo North freshman recently captured the attention of a "national expose" account on Instagram, due to her attendance at a large and mostly unmasked holiday party. She, along with 20 others, including two who wore masks for the photo, went against CDC guidelines to host a Christmas party in mid-December.
Originally, the photo of the gathering had been posted on the accounts and stories of many of the girls in attendance. This sparked many viewers' attention- and not for the better. Eventually, the photo was direct messaged to an account by the name of nationalexpose by an anonymous source. This account was set up to shine light on "racism, homophobia, etc." They encourage followers to send in evidence of any of those wrongdoings to their account which they would then post, oftentimes including the "at" of the person in the wrong.
This specific post shared details of the DM they received regarding the freshman in question. Not only did the direct message include the photo of the recent party, but it also stated by the anonymous whistleblower that these girls have been hosting semi large gatherings and parties throughout the pandemic and had plans to continue to throw parties around the New Year holiday, though these accounts cannot be fully confirmed by The Scroll.
Many classmates of said freshmen were very vocal about their disapproval of their peer's actions. Freshman Bennett Consdorf commented on the national expose account's post. He also shared the post for his followers to see on his Instagram story.
These girls were certainly not the only ones to break CDC guidelines this holiday season, though. We saw extremely high rates of air travel this Thanksgiving. Pre-Thanksgiving weekend, it is said that 3,052,139 US citizens traveled via airplanes. 2,961,120 passengers followed the next weekend after the Thanksgiving holiday. From here, things frankly were destined to get worse with the large streak of holidays coming up. Despite strict guidelines and strong recommendations to stay home this holiday season, air travel in the US surpassed one million daily passengers nationwide for three consecutive days beginning on Dec. 18. In fact, somewhere around 3.2 million people were screened at airports prior to boarding their flights that Friday-Sunday span.
Over the last week, the US has averaged over 190,000 new COVID-19 cases daily. This week, the US also surpassed 400,000 deaths due to COVID-19. With all of this being said, we should all continue to play things safe until we are more under control and vaccines can become more widespread. On behalf of The Scroll staff, please mask up, wash your hands, and stay safe.
Leave a Comment