Taylor Swift drops another new album: "evermore"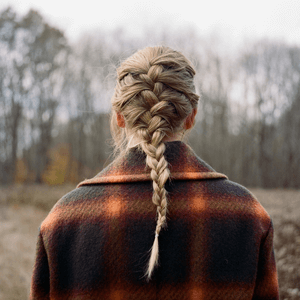 On December 10, 2020, Taylor Swift posted an announcement that shocked Swifties around the world. That night at midnight, her new album, "evermore", was to be released. Her prior album, "folklore", was only released less than five months before that, and also only announced on the day of its release. This announcement was a shock to everyone, because nobody thought she would create another album that soon after just releasing one months before. In the Instagram post announcing "evermore", Swift explained that "we just couldn't stop writing songs." She has also called these two albums "sister albums." Although both albums are similar, in this review we will be focusing on "evermore".
The names of these albums, "folklore" and "evermore", definitely show the vibe of the songs on each of them. Calm, emotional, and mature. Most songs on the album are driven purely by Swift's voice, and usually accompanied by a piano and/or a nice guitar. In other words, it is a very acoustic sounding album. This is very different from her last albums, which were full of stadium-ready hits. With these two new albums, Swift has taken a step away from that pop feel that has been so prevalent in her other albums. This shows maturity on her part, realizing that she can make beautiful songs that don't necessarily need to be performed at a hype concert or blasted at a party. The album "evermore" is one you can play, even blast, in your room or wherever when you're in your feels or just want to relax.
Much like her other albums, "evermore" has many emotional songs. These tend to be the songs I like more, such as "coney island" and "'tis the d*mn season." I like songs that have a story to be told, whether I can relate to it or not. For example, I will sing the lyrics to "Lover" as if I am in a happy, 10 year relationship. Then, I will immediately listen to "coney island" and think about what caused that fictitious relationship to end. Finally, I play "'tis the d*mn season" and consider texting my ex. Plus I just really like the way that song sounds. And in my professional opinion, "coney island" is one of Swift's best collaborations, in close second behind "exile" ft. Bon Iver, from "folklore."
Being a huge Swifie myself, I love all of her albums (even the country ones) and understand that each album of hers is amazing in its own way; no matter how different it sounds from the rest of them. Honestly, my favorite album of hers is either "Reputation" or "folklore", and if you like Taylor Swift too, you would know that those albums could not be any more different. Soon, "evermore" will probably be up there too, but for me it just needs a few more listens to really sink in. Because this album is so much different from the others, it takes a while to really get used to it. However, if you like Taylor Swift and chill music, "evermore" is the album for you.
Leave a Comment