Commentary: President Biden takes his first actions as 46 president
Biden uses executive actions to begin and advance his administration policy goals
President Biden was inaugurated on Jan. 20, 2021. His ceremony was geared towards the younger generation with celebrities such as Lady Gaga and Jennifer Lopez appearing. He also had a young poet, by the name of Amanda Gorman, who delivered a free verse poem called 'The Hill We Climb.' This poem, addressing a divided America and a hope for a better future, became widely popular. Perhaps more so than Biden's inauguration speech, which also focused on a divided America.
Biden called for unity saying, "My whole soul is in this: bringing America together, uniting our people, and uniting our nation. I ask every American to join me in this cause. Uniting to fight the common foes we face: Anger, resentment, hatred, extremism, lawlessness, violence, disease, joblessness, hopelessness."
However, Biden may have unintentionally divided those listening to his inauguration by often saying that we need to start believing in truth and facts. These statements were targeted at the Trump supporters, who don't believe in the election results and those who don't believe in the efficacy of the COVID-19 safety measures. Although these were most definitely on Biden's mind, perhaps a speech about unity was not the place to bring them up. Furthermore, it seems Biden will have to do more than ask the American people for a united America. The comments surrounding his speech and presidency were mixed. Some expressed their love of Biden and their hopefulness for his presidency. Others expressed their hatred and concern over Biden's competence as they believed him to have dementia.
Biden's first weeks in office have been busy. As of February 11, he has signed 29 executive orders, 19 of which reversed Trump's policies. These orders were focused on immigration, environment, Coronavirus, and equity. Some of his more famous orders include his decision to allow transgender citizens to serve in the US military, rejoin the Paris Climate Agreement, protect DACA (Deferred Action for Childhood Arrivals), and end the building of Trump's infamous wall. Many others were focused on the Coronavirus. Biden initiated the "100 Days Masking Challenge," the rejoining of the World Health Organization (WHO), and increasing vaccination and testing rates. However, these executive orders have not been met with full support from the American people. Many conservatives, such as Sean Hannity and Mitch McConnell, have compared Biden to a dictator, because of the number of executive orders he has signed since taking office. They compare Biden's rate of executive orders to those of past presidents. For example, George W Bush signed 291, Barack Obama 276, and Donald Trump 220. If Joe Biden keeps up at the rate he is going, by the end of his 4 year term as president, he will have signed 1,925 executive orders.
Biden is not only focusing on passing executive orders, but also on backing up a stimulus plan for the American people. This is a $1.9 trillion relief package. It includes $1400 direct payments and an expansion of federal unemployment benefits. Biden and the Democrats are also pushing for a child-tax-credit program, which would provide families $3600 per child 5 and under, and $3000 per child aged 6-17. Other measures they'd like to add are baby bonds (money for American children to help with college, housing, and business startup), school aid ($130 billion to provide covid-friendly education), and childcare assistance ($40 billion to support child care providers and families).
Biden's first weeks in office have had mixed reactions from the American people. Although, this was to be expected. An international poll taken in the first week of February showed a less than 50% approval rating according to Fox News. But, the CNBC economic survey showed a 62% approval rating in the second week of February.
Politics will always be a place full of debate and division. But, perhaps complete unity should not be the goal. After all, differing viewpoints can lead to compromises that make the United States better off. The only danger is when compromise becomes unattainable because neither side will listen and yield.
Leave a Comment
Your donation will support the student journalists of Fargo North High School. Your contribution will allow us to resume physical printing of our newspaper for students at Fargo North!
About the Writer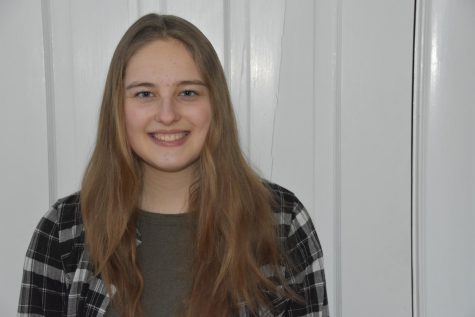 Laura Simmons, Writer
Laura Simmons is a writer for Fargo North High's Scroll. She takes Orchestra and Latin as well as Journalism for her electives. She is also active in multiple...