How to take on the college application process
Welcome back to my guide to college applications. If you missed last month's edition, we talked about how to research institutions you may be interested in attending after your high school graduation. This month we are going into the belly of the beast as we talk about the actual application process. This may seem intimidating, but hopefully this guide will help you through it.
To begin, you need your list of colleges you want to apply to. These should come from the research you did last month and should include safety schools, target schools, and reach schools. Remember that most schools do require you to pay an application fee, so don't go overboard in the number of schools you apply to. Make sure every school on your application list is one you could actually see yourself at, and more importantly, succeeding at.
After you have your list ready determine which application type you will be using. Whether it's an application directly through the institution, the common application, the coalition application, or QuestBridge, all accomplish the same task. This choice totally depends on your personal list and which application works best for your schools.
When you begin the actual application process, a few good things to have at the ready are your high school transcript, your standardized testing, and a list of extracurricular activities you've participated in throughout high school. More and more colleges are asking students to self report their grades and test scores, so having these on hand will make the application process go faster and more smoothly. When reporting these two very important things, make sure it is as accurate as possible and go back to check that all the information is correct. If you are admitted, the school will request official documentation of the things you report and if there is any variation between the two it could result in a change in your admission.
When filling out extracurricular activities you are allowed 10 spots for 10 activities. If you have more than that on your list make sure to pick the 10 most relevant ones for your application. Order is also important when filling out this section of the application, make sure the more important extracurriculars are closer to the top of the list.
Besides these three pieces of information, the rest of your application will be a lot of personal information about yourself. Just answer these as accurately as you can and make sure everything is filled out correctly. After all these things are complete, more likely than not the institution you are applying to will ask you to write either a couple of short answer paragraphs or a longer essay. Don't stress yet, as we will be covering how to handle essay writing next month.
About the Writer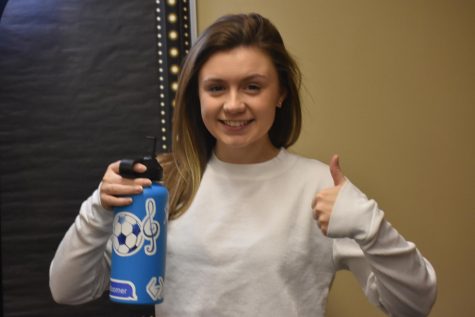 Megan Middaugh, Co-Sports Editor
Megan Middaugh is a Junior and a co-sports editor for the Spartan Scroll. This is Megan's second year working for the scroll. She enjoys meeting new people...