Former Miss America Running for Congress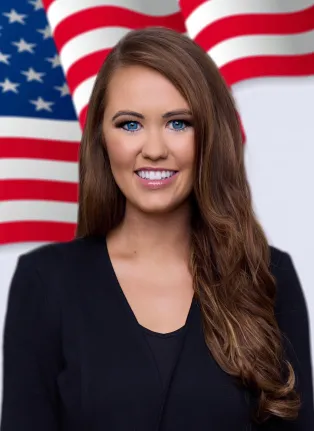 Former Miss America Running for Congress
By Grace Schmidt
The overturning of Roe v. Wade brought a new candidate into the running. Cara Mund, the 2018 Miss America, is running for Congress as an Independent. At just 28 years old, Mund announced her candidacy for North Dakota's only seat in the House of U.S. Representatives on August 16. The question is; who does she represent and how does this change North Dakota politics?
Mund, who is her own campaign manager, is running against the current GOP Representative Kelly Armstrong. Armstrong won in 2018 and again in 2020 with 69% of the vote. Democratic candidate Mark Haugen announced on Sept. 4 that he was quitting the race, citing pressure from his own party to make way for Mund.
Mund told interviewers, "I'm not a party, I'm a person," and that she was motivated to run because of the waning reproductive rights of American women as a result of the overturn of Roe v. Wade. In her first debate against Rep. Kelly Armstrong on Sept. 28, Mund expanded, "I am not a Republican and I am not a Democrat. I am a person, and I will always put the people of North Dakota over a party."
Mund, a native of Bismarck, is the daughter of Doug Mund and Delora Kautzmann-Mund. She has a history with philanthropy by starting North Dakota's annual Make-A-Wish fashion show, when she was 14. She has helped raise over $78,500 in just 10 years. But she's not the first person in her family to participate in politics: Victoria Claflin Woodhull, one of Mund's distant ancestors, was the first woman to run for president in the United States.
She has experience with public opinion from winning the titles of Miss North Dakota 2017 and Miss America 2018, being the first contestant from North Dakota to win the latter. Her interest in public service began with an internship with senator John Hoeven prior to winning Miss North Dakota. This led her to pursue her law degree at Harvard with an undergraduate degree at Brown University. She passed her bar exam on Sept. 13, 2022.
Mund is running for a seat never held by a woman in the state of North Dakota. North Fargo House representative Karla Rose Hanson said "I'm excited for Cara Mund's candidacy because we need more women and more young people in elected office."
Women hold just 27% of the 535 seats in the U.S. House and U.S. Senate. Here in North Dakota, just 22% of the state legislative seats are held by women, and our state has never elected a woman to the governorship or to the U.S. House. "We make better policy when we have a diverse set of voices at the table representing all facets of our communities" Hanson said.
Although she isn't running for any specific party, Mund has stated she would likely caucus with Republicans if elected. Her policies are generally more conservative with the exception of being pro-choice. During the recent debate she said "Just because you are pro-choice does not mean that you are not pro-life. And we have to stop that narrative. This is women's healthcare issues. Justice Clarence Thomas has stated that now we're gonna look at same-sex marriage, whether that is valid, whether we're going to look at your right to contraceptives…I mean, this has a huge impact on what it does for women in our state. And for the first time, in 2022, we are treating women like second-class citizens. When you tell women that they can't make their own healthcare decisions, you are putting the government in the place of their bedrooms and in their doctor's appointments."
Mund added, "And it's not just about abortion, it's when you have nominees coming in under oath saying that they are going to uphold it as the law of the land. And when the opportunity strikes to flip, it is a question, it's a concern." Mund's campaign website states that she "will never hide behind a post or pre-formatted talking point when it comes to putting North Dakotans first."
Mund is working hard to appeal to North Dakotans and help break through the divisiveness encouraged by hyper-partisan actions by both political parties. These ideas make her an option for both Democrats and Republicans. Election Day is Nov. 8, and remember— North Dakota is the only state you don't have to register to vote.
View Comments (2)
About the Contributor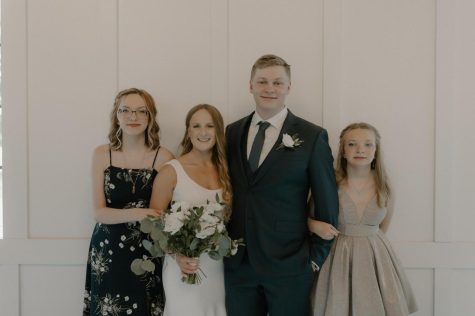 Grace Schmidt, Writer
Hi! I'm Grace and this is my first year in journalism! I am currently loving journalism and it has opened a whole new world to a future career.  I am...