Diamond Out Of The Rough: DC's Newest Movie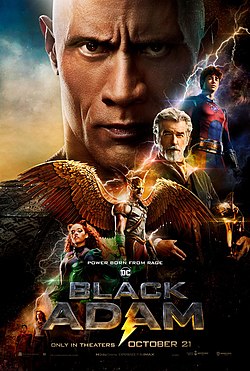 Diamond Out Of The Rough: DC's Newest Movie
By Grace Schmidt
We all know DC movies aren't as great as Marvel movies, but in the past decade, it seems like DC has only had a few successful films. The newest DC movie proves that with every couple of disasters, a diamond is made. That diamond is "Black Adam."
Warning: the rest of the story may have spoilers. The movie stars Dwayne "The Rock" Johnson as Black Adam, a man who was bestowed the almighty powers of the gods. After 5,000 years of being asleep (or should I say imprisoned), he wakes up to a world he does not recognize. During his time asleep, he himself has gone from man to myth to legend while being challenged by modern-day heroes who disagree with unique forms of justice made out of rage.
The movie is in a class by itself, as demonstrated by its Rotten Tomatoes audience score: a whopping 90%! Meanwhile, Rotten Tomatoes' critics only rated it 40%. Obviously, critics will say that it's Johnson's fans who are skyrocketing the ratings of the movie. Yet, fans of the movie prove them wrong with reviews such as, "I gotta be honest, this movie was great from the beginning to end. I had a very good time. Critics don't like that it wasn't super story-based, but here the story serves the action instead of the other way around and it was awesome. There can be different types of movies and still be good." and "It was amazing. I don't understand why it has only 40%, it was so great, the acting was amazing, the story was great; this is a must-see movie."
After seeing the movie myself, I can 100% agree with the audience reviews. I kept telling myself to give it a chance after I told myself I was bored while watching "Doctor Strange: Multiverse of Madness," which ruined the upcoming Marvel movies for me. This review is a perfect example of how I feel about this movie! "The movie was a great watch. Fighting scenes are great and about the end of the movie, you do feel kind of tired (the last 5 minutes) but then the post credit comes out and new hope is created!" As for the post-credit scene, fans asked and we received it even when we thought it was impossible. Though I did freak myself out when I thought the middle fight scene was the final fight scene, I loved "Black Adam" and thought it was phenomenal for a DC movie.
Leave a Comment
About the Contributor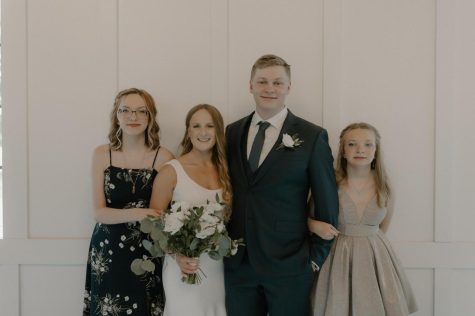 Grace Schmidt, Writer
Hi! I'm Grace and this is my first year in journalism! I am currently loving journalism and it has opened a whole new world to a future career.  I am...