Some Indie music suggestions for your playlist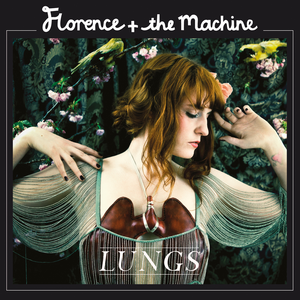 Last year, I was excited to write a column about how my music taste changes throughout the months, but I couldn't because "The Scroll" didn't run. As I've struggled this year to come up with ideas for my editorials, I decided I'm going to also make room to talk about my favorite music.
My favorite band, hands down, is Waterparks. Their third album, "FANDOM," came out in 2019 and gave them their first burst of popularity. As of the past year or two, they're slowly getting more and more popular. Waterparks just came out with a new song with Blackbear as well, after opening for him at multiple concerts.
Regardless of their growing popularity, I have been a fan since my friend recommended them to me in 2019. My favorite songs by them right now are "Turbulent," "The Secret Life of Me," and "FUNERAL GREY." They're a self-proclaimed pop rock band, but that definitely lean towards pop as of recent. They used to be an 'indie' band too, but recently got signed by Fueled by Ramen. Their lead singer, Awsten Knight, is the face of the band. He has his own brand and fashion line, HiiDef, but like any celebrity, he prices it high, and only drops a few hundred of an item every few weeks which makes it extremely hard to obtain.
The next band I want to talk about is The Front Bottoms. Although they're one of the most well-known in their genre, with over 1.7 million streams, they're still not recognizable. My most listened to song of 2021 was by them, "Be Nice To Me," and although I only started listening to them because my best friend loves them, I quickly fell in love. "Twin Sized Mattress" is their most well known song and one of their best in my opinion. I also really like "Lone Star," "Lonely Eyes," and "Everything I Own." The Front Bottoms is like poetry put to music, and a lot of people tend to dislike it for that. I realize the band isn't for everyone, but it holds a special place in my heart.
"No Children" by the Mountain Goats trended on TikTok at least two separate times that I remember. It's their most well known song and the only one I knew for many many months. I only decided to branch out not that long ago, and I'm glad I did. I adore the songs "Cry for Judas" and "Lovecraft in Brooklyn." All three Mountain Goats songs I like all have contrasting yet similar sounds and themes. They're satisfying to listen to and definitely sad music you could enjoy when you're happy.
Florence + The Machine is a more well-known indie artist, their streams coming to 12 million on Spotify. They were also in Saint Paul, MN in the Xcel Energy Center just over two months ago on September 8th, tickets averaging about $140. I considered looking at tickets when I first found out, but decided I didn't know enough of their songs. My two favorites by them are "Cosmic Love" and "Dog Days are Over," both from the same album "Lungs," which I actually own on vinyl. Florence + The Machine definitely has a more ethereal feel to it and that's what I like most about them. I love feeling like I'm floating when I'm listening to their music.
To wrap this up, I want to share some of the rest of The Scroll's favorite indie artists. Some of them are well known, and others less so. The ones I've heard of are Bears in Trees, Snow Patrol, Clairo, Jack Stauber, The Smiths, and Girl in Red. The Crane Wives, The Shins, Chloe Moriondo, Lamp, and Ruel. I can't advocate for any of these bands very much by virtue of not having listened to them, but if you're looking to expand your music taste I'd recommend you listen to any of these songs.
Leave a Comment
About the Contributor
Raina Goss
I'm the editor-in-chief for The Scroll this year. Journalism is one of my few passions and what I'll be doing after high school at MSUM. I'm also involved...