Midterm elections: Dems retain Senate control, GOP takes House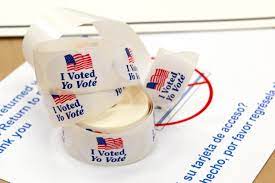 Midterm Elections: Dems retain Senate control, GOP takes House
By Grace Schmidt
It's official: Democrats have won the U.S. Senate after incumbent Senator Catherine Cortez Masto was declared the winner of her closely contested race in Nevada. That means next month's Senate runoff in Georgia will only determine whether Democrats have a one-seat cushion.
While there was no surprise when North Dakota stayed a red state with Representative Kelly Armstrong and Senator John Hoeven both winning their reelections, both won by less than expected.
This comes after what expected to be a red wave turned out to be a red puddle. According to Politico, "Democrats prevailed in the battle for control of the Senate despite a series of obstacles–and they wouldn't have done it without Republicans blowing winnable races. How Republicans blew it despite their obvious political advantages is the story of a larger, existential struggle within the GOP. Interviews with more than 20 strategists and senators from both parties highlight the reasons for Republicans' stumbles this year:"
For those who are or were confused about a runoff election like I was, I have the information! According to so.informed on Instagram, "A runoff election is a second election, or a "rematch" election. This occurs when neither of the candidates meet the victory threshold. In Georgia, candidates must receive a majority of the vote to win an election. If none of the candidates break 50% of the vote, the top two with the most votes will face off again in a runoff election to determine the winner."
Incumbent Senator Raphael Warnock received 49.4% of the vote while his opponent Herschel Walker received 48.5% thus resulting in a runoff election. The runoff election will be Dec. 6.
It has to be noted that this midterm election season, former President Donald Trump endorsed a number of Republican candidates. Many of them also lost their races, dealing a blow to the defeated former president. Not only did 31 Trump-endorsed candidates lose their elections but Brian Kemp, a Republican who opposed Trump, won his race against Stacy Abrams in Georgia.
Not only that but Ron DeSantis, dubbed a smarter Trump behind closed doors, won his re-election in Florida, thus paving his way towards the 2024 presidential election. Looks like Trump has competition from his own party, and while he announced his campaign for the 2024 presidential election, his odds are slimming.
The North Dakota midterms had terrible turnout. Despite that, the wait at the FargoDome made national news; people waited to vote for over three hours on election day in Fargo.
Leave a Comment
About the Contributor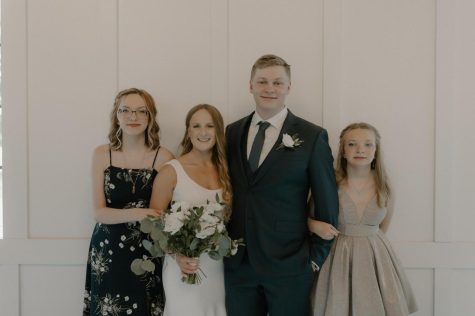 Grace Schmidt, Writer
Hi! I'm Grace and this is my first year in journalism! I am currently loving journalism and it has opened a whole new world to a future career.  I am...