South High faculty crossing lines with students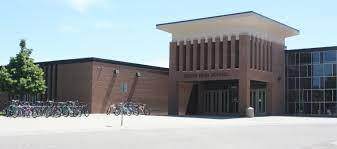 As featured in November's edition of "The Scroll," Fargo South's band teacher Sebastian Tackling, 43, was arrested at 10 pm Saturday, Nov. 30, for 'corrupting a minor' over the weekend. The investigation was ongoing, no further information had been released, and Tackling was placed on administrative leave. Fargo Public Schools released the following statement: "The Fargo Public School District has been informed that a current staff member, Sebastian Tackling, a band teacher at Fargo South High School, has been charged with corruption of a minor. This allegation was brought to administration's attention on Sunday, Nov 27. The district leadership team immediately met and is placing the employee on administrative leave pending the outcome of the investigation.
Fargo Public Schools takes all allegations of impropriety committed by staff very seriously. The District will fully cooperate with law enforcement as they conduct their investigation. The safety and security of our students is of paramount importance to Fargo Public Schools; we will not tolerate any employee who engages in any inappropriate behavior."
However, new information has since come to light. Tackling was formally charged for corrupting a minor and possesion of child pornography. Police officers found Tackling and the student in the back of a vehicle together in Riverwood Park, in North Fargo, in June. Police were first aware of this relationship in June of 2022, but no charges were filed. The student reported the inappropriate relationship during Thanksgiving break. The student said the relationship began while she was 17-years-old, and explicit photos were sent. According to Valley News Live, she goes on to say that the relationship had started in Oct of 2021, and had "had sexual relations in his home and at the basketball court near Lewis and Clark Elementary."
Less than a year ago, another teacher at South, Kevin Kennedy, was removed from faculty for similar reasons. Kennedy was head of South's Drama Department and worked with Trollwood Summer Arts Program over the summer. He was placed on suspension without pay in April, and permanently terminated from staff in early July. The district had received six different complaints about Kennedy going back as early as 2019, claiming he had "'crossed boundaries' and created an uncomfortable learning environment" , said Valley News Live reporter. Kennedy's personnel file (217 pages), claims he admitted to inserting himself into numerous student relationships, unprompted.
All students involved chose to remain anonymous publicly, at least four students came forward with their parents to file a complaint, and seven witnesses were called to verify their stories. Kennedy denied most claims about comments he had made, but did admit to moving students around by their shoulders, making comments about costuming regarding a student's breasts, and involving himself in student relationships.
All students below will remain anonymous.
In light of hearing this news, North students had a lot to say. While most students who knew Kennedy personally were too affected to comment, he is also known by reputation. One student said he knew "he [Kennedy] abused his power" and "touched students inappropriately." One student said, "I had a class with Kevin Kennedy, and he really tried to get close to people, he would make jokes about how I looked, and once when I asked to use the bathroom he picked me up and shook me."
Another student responded similarly, "He taught me improv from like age I think 11 to like 14. […] I feel like he tried to view his students as like friends. I think he doesn't understand he's not a 14 year old boy." They felt singled out by him, that Kennedy treated only them like that. Kennedy even went so far as to wrap his arm around them, and tell them that they were the best improviser there, and should join improv at North. Kennedy was always trying to play their boyfriend or husband in scenes. "It would always involve him trying to like, touch me in some way," says the student.
When asked if they had ever been treated inappropriately by a teacher, students gave alarming answers. Many could recall teachers in middle school leaning a little to close, or only picking on specific students. Middle school is a formative time for students, they are making new friends and discovering new activities and hobbies. In high school, students are still learning about themselves. They are growing as people, expanding their social circle, and trying to figure out who they are. None of this growth should be stunted by an adult, especially one who is supposed to nurture this growth. It's important that kids of all ages have a safe learning space, where they can develop into happy, healthy adults. Hopefully moving forward, the district can be more proactive than reactive with legitimate staff concerns.
Leave a Comment
About the Contributor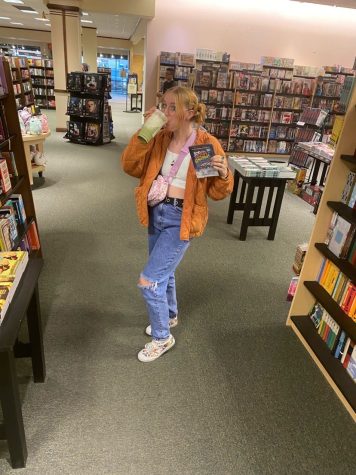 Susannah Schwantes, Writer
Hi! My name is Susannah Schwantes, and I'm currently a junior at FNH. I'm actively involved in theater, and am the current secretary on our thespian board....