How climate change is making our winters worse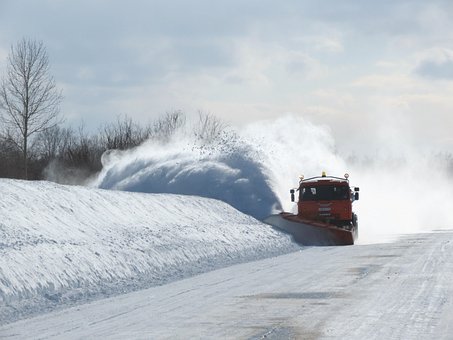 When thinking about Fargo, people's minds typically slip to our infamous winters. With the temperatures regularly in the negatives, icy roads, and lots and lots of snow, Fargo doesn't have the best reputation during its winter months. But, believe it or not, it wasn't always this bad. Even during the span of our short life times there's been a noticeable change for the worse in our winters. And like most issues happening in our environment, the cause we can point to is climate change.
It's a common misconception that climate change is supposed to make winters warmer. While this heat is definitely causing the winters in a lot of areas (specifically further south) to become warmer, when it comes to the north's winters, it has the opposite effect. This may seem counterintuitive, but a warmer planet is actually making our winters colder.
Why is this happening and how is this related to climate change? This can be linked to two things: more moisture in the air and a disrupted stratospheric polar vortex. Due to our planet getting warmer, more water is evaporating, causing more moisture in our atmosphere. In the summer, this precipitation means more rain (which I'm sure you've noticed the past summer) and in the winter, snow.
With winters in the arctic becoming warmer, the stratospheric polar vortex is getting disrupted because of this unusual warmth. This polar vortex is a circulation of winds up in the stratosphere of the earth that usually occur during winter. It's important because it separates the air in such a way that the colder air stays in the arctic, leaving warmer air for Europe, North America, and Northern Asia. However, with our recent climate change issues, this stratospheric polar vortex is getting weaker and at risk of collapsing, releasing colder air south and making our winters worse.
So, there's more moisture in the atmosphere and the air is getting colder during the winter due to this polar vortex. What does that result in? Longer, colder, and more intense winters in Fargo.
As mentioned before, I'm sure people have been starting to notice that our winters are getting worse. While we've always had unfavorable weather during this time, we did have some mild winters that just seem so far from happening now. Take the winters of the early 2010s, Fargo didn't even get snow until close to Christmas one winter. With less climate change, our winters weren't as cold and the transition from winter to spring was far more smooth and warm. Other states as south as Texas are also starting to feel the side effect of this cold weather, causing snow to fall in places it typically doesn't.
Climate change is very real and is affecting our planet for the worse. We need to step up and help rid our atmosphere of these greenhouse gasses. Whether planting trees, driving less, or using solar energy, we can all do our part to save our planet–and in turn save our winters.
Leave a Comment