This Is why we can't have nice things: ticketmaster edition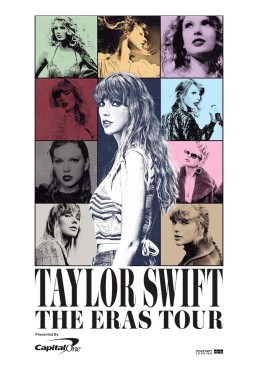 It's official. Ticketmaster is enemy number one. It all started when Taylor Swift announced her tour, The Eras Tour, on social media. She wrote on Instagram and various other social media accounts, "I'm enchanted to announce my next tour: Taylor Swift | The Eras Tour, a journey through the musical eras of my career (past and present!) The first leg of the tour will be in stadiums across the US, with international dates to be announced as soon as we can! I can't WAIT to see your gorgeous faces out there. It's been a long time coming."
Her openers will include Paramore, HAIM, MUNA, Gracie Abrams, Girl in Red, Phoebe Bridgers, Gayle, Beabadoobee, and OWENN. The tour starts in Glendale, AZ, on Mar. 17 and ends in Los Angeles, CA, on Aug. 8.
Now you can see that this would be a huge demand, especially with Swift's last tour, Reputation Tour, being in 2018. You would think Ticketmaster would've been well prepared, but they weren't. This caused the waiting room to freeze for almost two hours.
Some fans who bought merchandise or pre-ordered the Midnights album were sent out codes labeled verified fans. Majority of those codes didn't work, fans got kicked out while buying tickets, and when they returned all the tickets were already sold out. It was such a disaster that Ticketmaster had to temporarily cancel the public on-sale that was the next day.
While Ticketmaster did eventually sell more tickets, some fans were angry that those tickets were way cheaper than the ones they bought. After all the backlash, Ticketmaster released a statement: "We want to apologize to Taylor and all of her fans – especially those who had a terrible experience trying to purchase tickets."
With the extreme popularity of the Eras Tour, it was no wonder it broke records. According to the chairman of Ticketmaster, "The site was supposed to be opened up for 1.5 million verified Taylor Swift fans. We had 14 million." and "The Eras Tour broke the record for the biggest single-day sales for an artist in Ticketmaster history, with over 2 million tickets sold." It's also reported that Swift would've filled 900 stadiums with just the people waiting for the pre-sale.
I talked to a fellow Swiftie, senior Kaylee Kern, and she told me, "It was very frustrating and aggravating. It feels like Ticketmaster is scamming people."
Swift even responded to the disaster on Instagram, saying that "There are a multitude of reasons why people had such a hard time trying to get tickets and I'm trying to figure out how this situation can be improved moving forward. I'm not going to make excuses for anyone because we asked them multiple times if they could handle this kind of demand and we were assured they could. It's truly amazing that 2.4 million people got tickets, but it pisses me off that a lot of them feel like they went through several bear attacks to get them."
According to Billboard's article 'How Ticketmaster Plans to Sell Taylor Swift's Remaining 170,000 Concert Tickets Over Four Weeks', the company will use an older fan-club ticketing system to sell the remaining Eras Tour tickets that takes the queue out of the process. It's also reported that the Eras Tour has already grossed $554 million, and it's expected to become the highest-grossing US tour in history.
This whole debacle ended with some good news, though! The Department of Justice (DOJ) is officially investigating Ticketmaster's parent company, Live Nation, and Congress is going to hold a hearing on the lack of competition in the industry, as Ticketmaster is like Amazon, a big bad with no competition.
According to The New York Times, "The new investigation is the latest scrutiny of Live Nation Entertainment, which is the product of a merger between Live Nation and Ticketmaster that the DOJ approved in 2010. That created a giant in the live entertainment business that still has no equals in its reach or power."
Even more, when the DOJ approved the merger, it forbade Live Nation to threaten concert venues with losing access to its tours if those venues decided to use ticketing providers other than Ticketmaster. While these terms were to last until 2020, it didn't stop the DOJ from finding Live Nation had repeatedly violated that provision of its decree in an investigation in 2019. It seems that Swifties aren't Ticketmastser's only problem. So watch out Ticketmaster, we have a blank space, and we'll write your name.
Leave a Comment
About the Contributor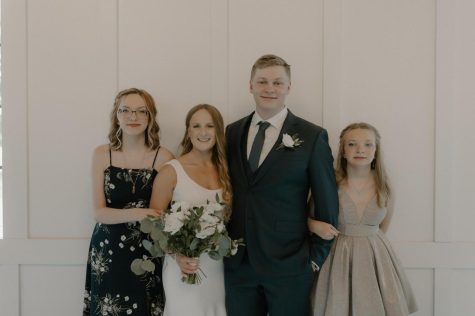 Grace Schmidt, Writer
Hi! I'm Grace and this is my first year in journalism! I am currently loving journalism and it has opened a whole new world to a future career.  I am...