DeSantis vs Disney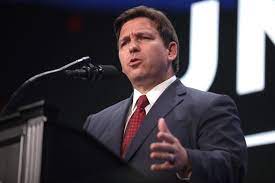 It looks like Ron DeSantis has a new target in mind, and unfortunately, it happens to be Disney. This comes after the politician went after College Board, LGBTQ+ students, and books. Prior to this year, DeSantis had already signed legislation prohibiting transgender athletes from participating on women's and girls' public school teams, as well as prohibiting more than 40% of math textbooks submitted for review, which he claimed contained "woke" ideology. Now that Disney is his current target, it doesn't look good.
Reedy Creek Improvement District-Disney's self-governing zone-has been with the park since its debut in the 1960s. The zone, which is located between Orange and Osceola counties, has nearly 25,000 acres. Thanks to Disney's investments, the self-governing zone has received electricity, water, police, and roads. In fact, Disney has been taxing itself approximately $53 million per year to pay off the debts associated with their developments.
According to NPR, "Florida Gov. Ron DeSantis signed a bill on Monday to take control of municipal services and development for the special zone encompassing Walt Disney World. The move deals a major blow to the company's ability to operate with autonomy."
The bill's centerpiece is the establishment of a five-person state board to oversee municipal services such as fire protection and road maintenance in the area where Disney World operates. The newly appointed board will be able to raise revenue to fund services and pay off Disney's debts. The bill would also end some of Disney's other special privileges, such as exemption from state regulatory reviews.
As reported by DeSantis, the special district surrounding Disney World has allowed the park to unfairly skirt local rules and building codes.
This isn't the first or even second interaction Disney has had with DeSantis. During the 2020 election, the company contributed to DeSantis' campaign. His staff reportedly worked with Disney in 2021 to exempt the company from a law designed to crack down on big tech companies.
However, the relationship between the two began to deteriorate that same year when Disney took a tougher stance on preventing the spread of COVID-19 by requiring its employees to show proof of vaccination and its theme park guests to continue to wear face masks. At the same time, conservatives were increasingly criticizing Disney for making changes to its films and parks in order to increase inclusivity. Splash Mountain, for example, was closed by Disney World after a petition accusing it of "stereotypical racist tropes" garnered over 21,000 signatures.
DeSantis, who has been fighting what he calls "woke indoctrination," said Disney CEO Bob Chapek "crossed the line" when he said he'd support repealing Florida's Parental Rights in Education Act, also known as the "Don't Say Gay" bill.
With DeSantis extremely likely to announce his 2024 election campaign, it's clear he won't be afraid to bring more of these topics up. In fact, he's considered to be the frontrunner of the election. Whether that be him versus former President Donald Trump for the Republican ticket or him versus President Biden.
And since we've learned that he's willing to go after Disney with every push and pull available, the real question is: what else is he going to do? And according to DeSantis, "There's a new sheriff in town, and accountability will be the order of the day."
Leave a Comment
Your donation will support the student journalists of Fargo North High School. Your contribution will allow us to resume physical printing of our newspaper for students at Fargo North!
About the Contributor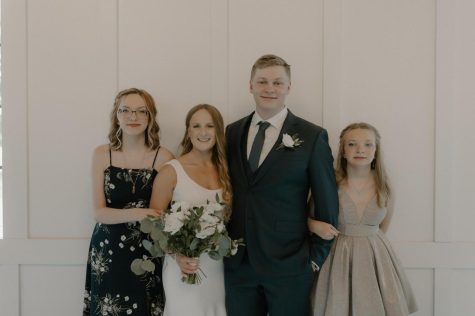 Grace Schmidt, Writer
Hi! I'm Grace and this is my second year in journalism! I want to continue in college and in the future! It's been one of the best experiences of my life....