Children won't develop correctly on social media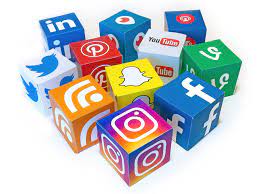 Whether you're a house or a hemisphere away, social media is the fastest way to contact and connect with someone. This convenience was one of the main reasons why this internet phenomenon was invented in the first place. However, as social media becomes more and more integrated into people's lives, children are starting to pick up on it, putting their childhoods in danger.
From as early as the 1990s, lawmakers realized the harm that could come if children under thirteen were on social media. That's why the Children's Online Privacy Protection Act (COPPA) of 1998 was created, which prevented children under thirteen from having their information collected and stored online without parental opinion. To prevent the complications of parental permission, most (if not all) social media platforms simply set their age requirement to thirteen.
I'm sure most of us know however that this rule didn't stop very many adolescents from creating accounts when they were under the age of thirteen anyway. All that was needed was a simple change of birth year to give these children access to the world of social media.
Growing up in a world full of technology, it may be difficult for us to realize the negative effects the internet can have on young children. To put it into perspective, children can have access to everything adults do when on social media. Do you see the problem with this? With access to the whole online world, children are now more easily exposed to topics they shouldn't be. Discussions and showcases of death, sex, war, etc. aren't things that children should have to experience. While, devastatingly, some children don't have a choice in their involvement in more mature topics, it's important to prevent the children who do by keeping them off social media.
It's not just the potential information that could damage a child's innocence either, it's the other people on social media. We've all heard the expression "stranger danger" when it comes to meeting people when walking to school or on the park playground, and this caution towards strangers needs to be applied online too.
To put it bluntly, people can be creeps – especially online, where they can hide behind screens. With children being easily manipulated and impressionable, it's extremely concerning to think about them having full access to these social media sites. Children can encounter scammers, groomers, bullies, etc. on social media who can take advantage of their innocence.
Cyberbullying is also a common occurrence within the online world. I'm sure lots of you have heard the phrase "kids can be mean" being thrown around once or twice. This is because children aren't emotionally mature enough to realize the extent of the harm they can cause to others. On the other hand, children are also known to be blunt and don't have the same ability to pick up social cues that adults do. Under most people's mentality, everything is easier behind a screen– and this applies to children bullying and being mean to each other via social media.
Going off my last point, social media damages children's mental health. As we all know, social media is a hub for showing off your success, leading many to feel like their life isn't worthwhile. Social media is notorious for leaving people feeling unfulfilled and depressed and this constant online comparison combined with developing minds can lead to disaster.
Not to mention, children need face-to-face contact in order to healthily develop socially. Traditional socializing skills are an important, if not essential, part of a child's development. Building connections as a child helps with communication skills, empathy, problem-solving, and emotional self-awareness.
With the need to social distance due to COVID-19, this lack of face-to-face interaction is starting to show in the younger generation. Anxiety, depression, and insensitivity in children are rising the longer they aren't able to communicate with the world and people around them. These side effects can also be applied to the increasing use of social media in children. Communication through a screen rather than in person can lead to strained relationships and children's inability to naturally form friendships during their daily lives.
Last but not least, social media leads to children growing up faster. On sites mainly used by individuals who are teenagers or older, children will naturally try to replicate the behaviors of these older people, such as the way they dress and dance. This adapted behavior pressures children to attempt to mature faster and not enjoy the joys of their childhood. Childhood is supposed to be a time of play and exploration of how you fit into the world at your own pace. The internet can skewer this, turning a time of self-discovery into trying to please others online.
Overall, kids deserve a normal childhood without social media like the older generations had. Children are meant to spend their days developing and figuring out how to navigate the world, not content creation and pandering to followers.
Leave a Comment
Your donation will support the student journalists of Fargo North High School. Your contribution will allow us to resume physical printing of our newspaper for students at Fargo North!