Hailey Bieber's obsession and feud with Selena Gomez
In the past month, Hailey Bieber's obsession with Selena Gomez has come to light. You would think that anyone wouldn't want to think about their husband's ex-girlfriend, but it seems that's all she wants to do.
It all started when Hailey Bieber posted a video on TikTok with Kendall Jenner and a few others using the 'I'm not saying she deserved it but God's timing is always right' audio. Fans quickly assumed that she was talking about Selena Gomez, who was photographed by the paparazzi wearing a bathing suit. She later took the video down, saying it has nothing to do with Gomez. Gomez, of course, remains unbothered (as she should).
Then, in a silly TikTok post, Selena shares that she accidentally over-laminated her brows. Not long after Kylie Jenner posted a screenshot of her FaceTime with Bieber, showing each other their eyebrows. It's an obvious attempt to mock Gomez. Gomez has since taken Jenner's title of being the most-followed woman on Instagram with a current following of 402 million.
It all escalated when a six-year-old-video came out of Bieber shading Taylor Swift. Gomez commented on the video, saying, "So sorry, my best friend is and continues to be one of the best in the game." She later said, "I'm getting off social media. I have every right to defend my friends. Say whatever you want about me but MY people, I'd die for. Thanks so much."
Since then, people have been diving into Bieber's past and they found a lot of 'coincidences'.
Fans found tweets from Bieber that date back to 2011-2013 like, "Selena Gomez is so cute. Don't argue. Bye." and "I don't care what anyone says but Justin Bieber and Selena Gomez together is the definition of a teenage dream! #word."
In fact, Bieber has the exact same letter 'g' tattoo in the same spot under her ear as Gomez. There have been many other 'coincidences' such as copying outfits or hairstyles but the most recent one seems to have too many similarities to be a coincidence. Bieber posted a photo of her younger self on her Instagram story, writing, "hugging this little girl extra tight." However, it was only three days earlier that Gomez posted a photo of her younger self on Instagram, captioning, "Dear younger me, please don't be afraid to ask for help." Just another coincidence right?
Since all of this has happened, Bieber has lost over a million followers on Instagram. So, I guess, take this as a sign. Once people realize you're a mean girl, that'll be how you're perceived. Or in Bieber's case, an obsessed mean girl.
Leave a Comment
Your donation will support the student journalists of Fargo North High School. Your contribution will allow us to resume physical printing of our newspaper for students at Fargo North!
About the Contributors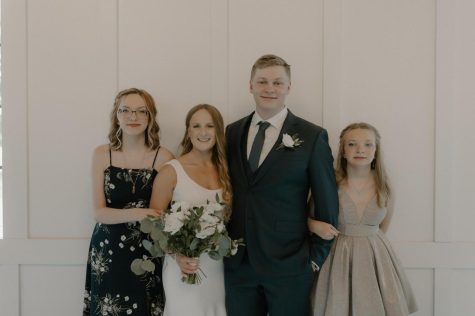 Grace Schmidt, Writer
Hi! I'm Grace and this is my second year in journalism! I want to continue in college and in the future! It's been one of the best experiences of my life....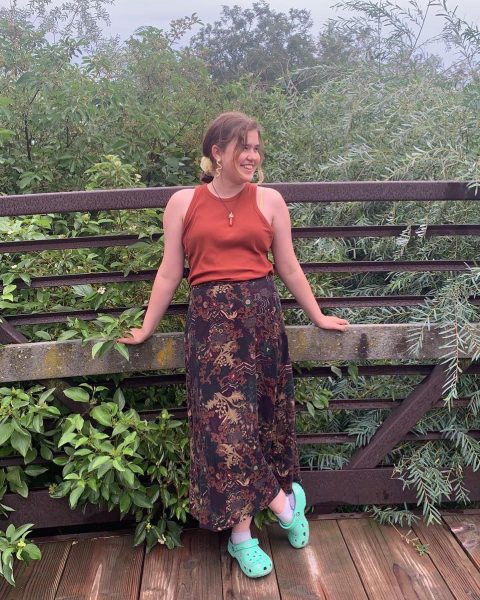 Eliza Janssen, Writer


I am an avid reader and writer, and love learning about what's going on in the world. I love experiencing the community in Fargo, and talking...