Legislative Update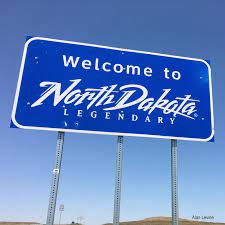 As seen in last month's edition of the Scroll, the North Dakota Legislature is currently convening and deciding which proposed bills to pass, and which to fail. Senate Bill 2199 regarding pronoun usage failed. This bill was previously described by Junior Lily Hamel-Bergman as "just asking for another generation to grow up not understanding the world around them."
There are several other recently passed bills that discriminate against the trans and non-binary community. House bills 1249 and 1489 regarding trans people's participation in sports were recently signed into law by Governor Doug Bergum. Together, the bills ban trans athletes from competing in the K-12 and collegiate level. The bill forces trans athletes to compete against teams or athletes that share the same sex at birth. This bill will affect all trans athletes, though it is targeted at trans women. This blanket statement doesn't get very specific. There are no specifications of hormone levels, but purely focused on birth records alone.
House Concurrent Resolution 3010 follows this same line of logic. The bill is aimed to "protect" cis women from trans women. This bill encourages public schools and other public areas to categorize everyone by their biological sex in order to give cis women more opportunities. This bill specifically mentions bathroom access, workplace policies, and military drafts.
Some bills are more specific to schools. House Bill 1265 aims to give a deeper education regarding pregnancy and development of the fetus. It requires a minimum three minute video showing fetal development be shown in health class. House Bill 1494 says schools may not penalize students in any way for owing lunch money. Students may not be given chores to work off the debt or be barred from participating in sports or activities. House Bill 1149 calls for a study to examine the effect of after school activity participation on students.
House Bill 1532 also passed, which approves the use of $10 million dollars from the general fund to provide 'education reimbursement' for families making under 500% of the federal poverty level who send their children to private schools. The bill has not been signed by Governor Burgum. Proponents of the bill say those parents should be able to choose where their children attend school and not have to pay twice, once for taxes for the public schools, and once for tuition. Opponents of the bill argue that public schools are for the general good of the community and that there isn't enough oversight to the spending at private schools, who aren't required to educate all students.
House Bill 1491 to provide school lunch at no cost to low-income families failed by one vote. The bill would have allocated $6 million over two school years for families making up to double the federal poverty level. Opponents of the bill said it is parents responsibility to feed their kids.
Days later, legislators approved Senate Bill 2124 which raised their own reimbursement rates for meals.
House Bill 1108 says climate change control measures or efforts are not enforceable with businesses in North Dakota.
Leave a Comment
Your donation will support the student journalists of Fargo North High School. Your contribution will allow us to resume physical printing of our newspaper for students at Fargo North!
About the Contributor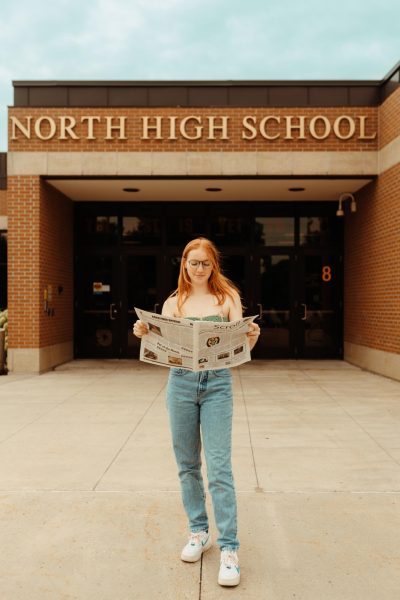 Susannah Schwantes, Editor in Chief
Hi! My name is Susannah Schwantes, and I'm currently a senior at FNH. I'm the Editor-in-Chief of The Scroll this year, and I'm very excited! I'm actively...