What is FPS doing to protect their students?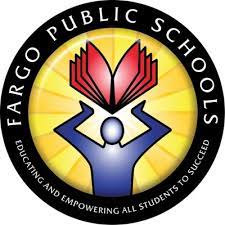 As a student in the Fargo Public Schools district, I've heard all about the resignations and misconduct in the air. Now, this isn't only a local problem; there have been news stories nation-wide covering these atrocities. We aren't alone in this fight, but it appears we're losing.
Protecting students should be the first priority in every school. Keeping students safe so they can focus on learning is crucial in schools. Sadly, this priority seems to have slipped. From guns to predators, schools don't feel safe. It's a big and dangerous world out there, schools need to be a safe space for children ages 5-18 to expand their world and grow into successful, well-developed, functioning members of society.
The transition from elementary school to middle school was rough, as it is for everyone. It's a big change. But a shift I wasn't expecting was going from looking up to my teachers to being wary. I had heard stories, and now it was real. Rumors flew from illegal, inappropriate content on computers to comments like "he's just like that." Students had to accept from a young age that not every adult can be trusted, which is often a lesson learned the hard way. Everyone knew there were scary people out there, but we never expected them to be in our own backyards. Teachers should be protectors, not predators.
When the news about Kevin Kennedy broke, it seemed no one was surprised, especially the students. Kennedy was dismissed last summer after years of inappropriate involvement with his students. There had been rumors and stories for years, but it was just accepted and dismissed as "He's just like that." Now there's a concept I will never understand: the acceptance. There should never be unaddressed rumors of that nature for long. There should be investigations and questions, not acceptance.
However, I do understand that for there to be questions and investigations, students need to report it, and that can be hard. It often takes years for these cases to be discovered because students don't know it's wrong or are too scared to come forward. There's also an intense power dynamic involved. Teachers are supposed to support and educate us, not take advantage of their power over us.
Students can report harassment or abuse cases to their counselor, student resource officer, or any other teacher or faculty member. All staff members are mandated reporters, but counselors may be your best option. They have unique training and are experts on how to handle this. Nevertheless, coming forward is always scary. So, my next question is, how can we make students more comfortable with coming forward?
In search of an answer, I had the pleasure of interviewing Fargo Public Schools Superintendent Dr. Rupak Gandhi, and I was quite relieved to hear all the steps our district has taken to help prevent this behavior from continuing.
The FPS district is working with Rape and Abuse Crisis Center, leading a primary preventative care task-force. Together they are working with staff to help recognize the signs of abuse and improve the reporting process. They are also going into classrooms in grades 2, 4, 8, and 9 to talk more in depth about this abuse and how you can protect yourself.
The FPS district is also instituting a new online training seminar for all activity directors/coaches about relations with students through Safe Sports. Adding new professional development courses seems like a great first step in addressing this seeming surge of inappropriate behaviors.
Before a teacher is hired, they go through training and sign a code of conduct. This staff code is available to see on the FPS website under "staff policies." Dr. Gandhi said, "[the policies] talk about staff conduct, relations, what's acceptable, what's not. Those are applicable to all employees, whether or not you're on a teacher contract or a support staff."
The removal process after inappropriate behavior was something else that piqued my interest. I couldn't understand why these teachers got to go on teaching after a case of misconduct. In my mind the solution was to fire them and make sure this misconduct case went on their record to follow them around forever. The answer I found was relieving.
Dr. Gandhi explained to me what rules were at the state level versus the district level. North Dakota has "Sunshine Laws" in place to protect employees' privacy. By ND law, employees have the right to resign if they are "recommended for dismissal," and this ensures all records and materials pertaining to the end of their employment stay private. However, this does not directly correlate to what goes on their official record, or the state of their teaching license. Districts have the opportunity to report an educator to the Board of Education, and the board may review or remove the teaching license.
Overall, our district's proactive efforts are admirable, and leave me satisfied. Of course, there will always be more to do and more ways to help, but we can all feel safer knowing steps are being taken to ensure these inappropriate behaviors discontinue in our district. I hope for a brighter future, and a school kids can feel safe in, and I know we will get there, one step at a time. Hopefully it won't take another news story to get us there.
Leave a Comment
Your donation will support the student journalists of Fargo North High School. Your contribution will allow us to resume physical printing of our newspaper for students at Fargo North!
About the Contributor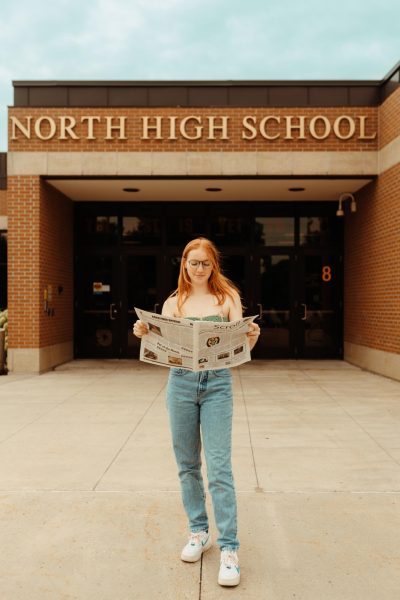 Susannah Schwantes, Editor in Chief
Hi! My name is Susannah Schwantes, and I'm currently a senior at FNH. I'm the Editor-in-Chief of The Scroll this year, and I'm very excited! I'm actively...