There is more to Fargo North than at first glance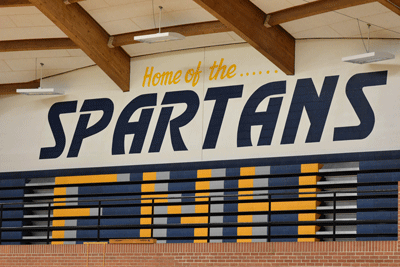 Hang on for a minute...we're trying to find some more stories you might like.
Fargo North is home to over 900 high school students with the school growing more every year. In addition to academia, there is truly a place for each student with well over 50 extracurricular opportunities provided by the North administration.
This range of activities includes sports, music, theater, clubs, and academic competitions. Long ago, however, this was not the case. Fargo North hasn't always been the place we know today. In fact, Fargo North has two predecessors. Both schools are located in the very same location where students attend today.
The first of these two schools was titled 'Fargo High School' and it was the second public education institution in the area (it was only second to a school house with a cost of $535 and only held classes for six months each year). Fargo High School, according to the "Library of NDSU", was built in 1882 and encompassed grades one through twelve.The first graduating class of the building had a grand total of five students. Opposed to a single room school house, which was common of the time, the school had three floors and 21 rooms. The school underwent an expansion in 1900 to provide more room for future students.
Unlike public high school today with universal standards for class minimums, there were two paths that a student could take at Fargo High School. There was a course of study specifically designed in college preparation and the other was described as one for 'commercialization'. The college preparatory was composed of classes that are similar to what we study now including science, mathematics, language, and history. On the contrary, the commercialization path had classes that included bookkeeping, commercial arithmetic, shorthand, typewriting, and commercial geography.
With these classes, it's definitely not hard to see the difference that time has created within the education system. Unfortunately, the high school burned down in an fire in 1916. Little information is available about the cause of this accidental fire other than the fact that it occurred overnight.
The second and more recent predecessor was named 'Central High School'. The building was constructed in 1921. The school's mascot was the Midgets and the school was in use until 1966. The gymnasium dome also collapsed in March of that year due to extreme amounts of heavy snow. Central High School ended up with the same fate as Fargo High School when it burned down.
According to the Forum, the fire started during a school assembly in the roof and the evacuation of the school was surprisingly orderly, and, fortunately, no one was hurt in the fire.
Fargo North was built shortly after this. The school we know today went under many expansions including one as recent as 2006.
Fargo North's rich history doesn't stop at the physical buildings, as there are several notable graduates that have roots that can be traced back to Fargo North. Roxana Saberi, for example, is a famous journalist and a 1994 graduate of Fargo North. She is also an author who wrote about her experience of being imprisoned in Iran. Her case made national news in 2009.
Another famous alumni is Timm Sharp. He was featured in several sitcoms including one alongside Seth Rogen and is known for his improvisation skills. Speaking of famous alumni, Fargo North has a hall of fame which inducts alumni yearly. Fargo North still has a great set of alumni with an impressive stack of accomplishments. It's sometimes easy to forget that everything has its own unique history. Even the school we dread waking up at six in the morning for is the same. Fargo North may not be Hogwarts or the Jedi Academy, but it certainly has an interesting past that is worthwhile to explore.
About the Writer
Sienna Voglewede, Ad Editor
Sienna Voglewede is a senior at Fargo North and it's her first year working for The Scroll. She serves as the ad editor and a reporter. She is in wide...