Fargo North Boys Hockey: 25 players and 3 coaches positive
After two weeks of being back in school full-time, some students were starting to feel good about the new change; it felt safe and alright for once. That was until Feb. 4, when a freshman on the boy's hockey team tested positive. From there, things began to snowball, and soon the news was circulating throughout Fargo North that more hockey players had tested positive. The numbers that students, who thought they knew, were saying were between 12 to 17 hockey players tested positive. After meeting with Dahlen on Feb. 12, the true number was in fact much higher, a whopping 25 hockey boys tested positive, as well as 3 of their 5 coaches.
All of this began for the hockey players with a phone call from Mr. Christensen before school on Feb. 4. This was the first day where almost all of the Fargo North hockey program was quarantined, as they were all around each other maskless on the bench. Only a few players did not have to be quarantined, as they were either injured and never around the players who tested positive, or they already have had the virus and still are considered immuned.
Though the boys hockey program did wear masks while they practiced and in buses, they did not wear masks during games. People who are not knowledgeable in hockey might think this was a strange decision to wear masks only most of the time, as the other winter sports, including girls hockey, were playing and practicing with masks on. However, the other winter sports do not allow checking.
With checking in hockey, the players need to keep their head up and still be able to see the puck to avoid dangerous neck or head injuries when shoved into the boards. As many have noticed, when you are wearing a mask, the bottom half of your vision is almost completely covered by the fabric, so hockey players would have to look down to be able to see what they're doing better.
According to safety.com, ice hockey is in the top five for highest risk of COVID-19, along with other high contact sports such as wrestling and basketball. Hockey is one of the worst places for spreading COVID-19 quickly if one person on the ice has the virus, as there is not much ventilation and lots of heavy breathing.
"Ventilation in ice skating rinks used for hockey actually traps the air in that area so it doesn't rise or dissipate," Former Minnesota state epidemiologist said to CBS News in late 2020, "What became very clear is that this is a way in where to concentrate an infectious agent, like a virus, in someone who's playing with the increased breathing that's occurring."
The COVID-19 virus also thrives in colder temperatures. According to sciencedirect.com, they found that 60% of confirmed cases happened in places where the temperature was around 40-60 degrees fahrenheit. Heavy breathing, cool temperatures, bad ventilation, and usually no masks during games makes it a perfect place to spread the virus quickly, which makes sense for how many Fargo North players tested positive in a couple weeks.
Luckily, most players who did test positive just had mild symptoms, such as a headache and low fever, so they were able to recover and slowly return back to school. Sophomore Eli Pederson hasn't been so lucky. Pederson started showing symptoms on Feb. 6, and tested positive a few days later. He was cleared to return to school on Feb. 17, but has struggled to attend school due to headaches he's been experiencing since recovering from COVID.
"It's honestly worse than I thought it would be, but I'm sure as time goes on, we will start to learn more about it," Pederson said.
Unfortunately, the junior varsity season ended early due to not having enough players to finish out their final games, but the varsity team was able to play in what ended up being their final game. The first round of EDC games had been canceled for Fargo North, but they played on Feb. 18 in the second round game against West Fargo.
The game started off great with the first period ending 3-1 with North leading. Captain Owen Bartz scored the first goal within the first couple minutes of the game, then Junior Nathaniel Fritel scored about halfway through the period, and Junior John Martin sneaked in the final goal with 20 seconds remaining in the first period. With West Fargo being the lower seed and North beating them twice earlier this season, everyone felt fairly confident that this was just the beginning of the end for West Fargo.
In the second period, West Fargo scored their second goal, making it 3-2. Then in the final period, West Fargo scored the tying goal with 3 minutes remaining. Unfortunately, neither team was able to score and it went into a scoreless overtime. In a normal high school game, they would go into a shoot out if nobody scores in overtime, but since this was the EDC Tournament, the rules were slightly different and they had to continue overtime until somebody scored. Sadly, West Fargo scored shortly into the second overtime, defeating the Spartans 4-3.
It's hard not to wonder if this game would have had a different outcome if it wasn't for the Coronavirus quarantining the whole team, as well as infecting 25 players.
According to Dahlen, this is the first time all of these positive results can be traced back to a school related event, and it just so happens to be the largest amount of positive results for the school year as well. Prior to this, the school has managed to keep COVID-19 under control, as students wear masks to school and at most after school activities.
It has been said constantly since the start of the pandemic, but the easiest way to keep others safe is to wear masks. Though it is not 100% foolproof, it is a good preventable measure to take so this doesn't happen again to another team or organization at Fargo North. Students continue to adjust to full time school again, and do not need to go through a fifth schedule change for the year.
Leave a Comment
Your donation will support the student journalists of Fargo North High School. Your contribution will allow us to resume physical printing of our newspaper for students at Fargo North!
About the Contributor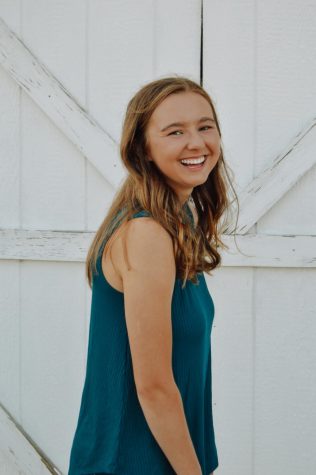 Kim Kadrmas, Editor-in-Chief
Kim Kadrmas is a senior and Editor-in-Chief for The Scroll. She is involved in many activities such as JCL, Band, and Key Club. In her free time she enjoys...